The Palace of Westminster
André Derain French

Not on view
In 1905 and 1906, Derain traveled to London at the
suggestion of the art dealer Ambrose Vollard to paint
the Houses of Parliament and the Thames, in changing
light. As Derain later recalled, these canvases were
inspired by Claude Monet's own views of London,
which were painted only a few years earlier and which
had "made a very strong impression on Paris." The
long, broken brushstrokes and bright bold colors of
the present canvas signal the influence of the Neo-
Impressionists Paul Signac and Henri-Edmond Cross,
as well as that of Henri Matisse, with whom Derain
spent the summer of 1905 in the south of France.
#4820. The Palace of Westminster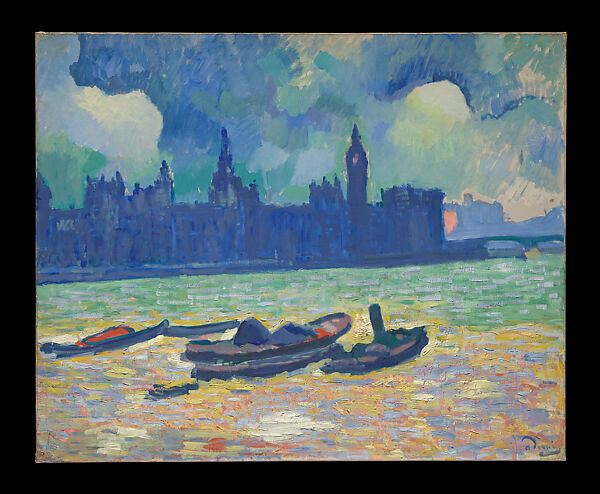 This artwork is meant to be viewed from right to left. Scroll left to view more.