The Betrothal of the Virgin
Giovanni Domenico Tiepolo Italian

Not on view
The elder son of the gifted and accomplished eighteenth century Venetian painter
Giambattista Tiepolo, Domenico Tiepolo spent much of his life as workshop assistant to his father. The preeminent painter of the Grand Manner, Giambattista Tiepolo produced fresco cycles and ambitious canvases that decorated the Venetian churches and palaces of Italy, Germany, and Spain. Following his father's death in Spain in 1770, Domenico returned to his native Venice to inherit his father's mantle.

The "Betrothal of the Virgin" is from an extensive cycle of sacred subjects, numbering some 250 sheets. Although the function of these highly finished sheets remains elusive, they all share the same vertical format, graded range of tonal washes, and rich pictorial character. The story of Mary and Joseph, and of the flowering of Joseph's rod to distinguish him from her other suitors, is not found in the canonical gospels, and may derive from fragmentary apocryphal gospels familiar to artists in Domenico's day.

Robert Lehman was an enthusiastic collector of drawings by Domenico Tiepolo, amassing one of the largest collections ever assembled in private hands.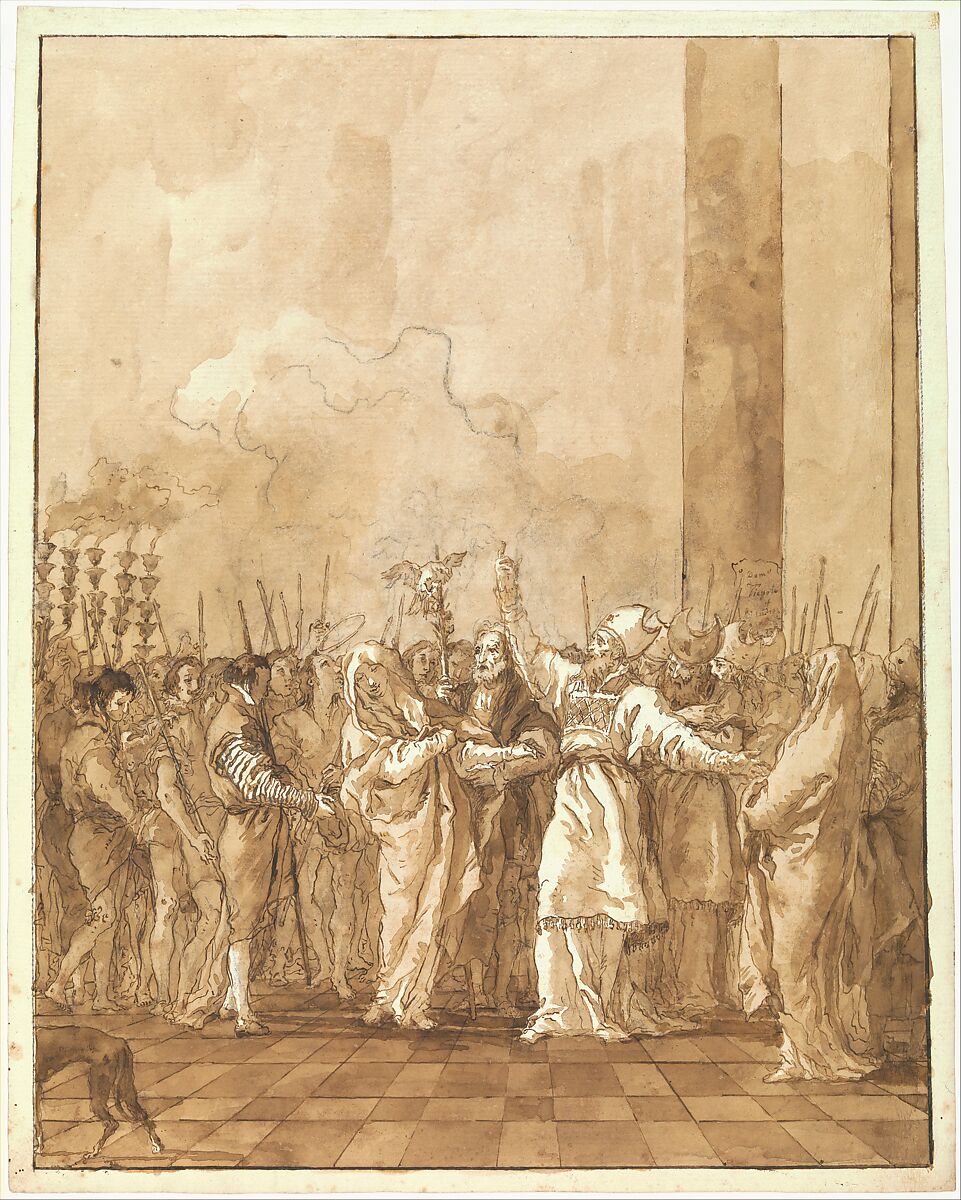 This artwork is meant to be viewed from right to left. Scroll left to view more.