Le Pouliguen: Fishing Boats
Paul Signac French

Not on view
Although Paul Signac never abandoned Neo-Impressionist principles, he found that watercolor painting offered a welcome alternative to the labored application of the Neo-Impressionist technique. Especially in later years, spent sailing the waters of coastal France, Signac discovered that a pencil and a box of watercolors were sufficient tools to record the dazzling harbors along the way. The fishing port Le Pouliguen, on the southern coast of Brittany, is the subject of several watercolors made in August 1828, when Signac was a guest of the art collector Gaston Lévy in nearby La Baule. Fishing Boats, Le Pouliguen, loosely painted in colors offset by the white of the paper, subsequently figured in Signac's Ports of France series.
#4703. Le Pouliguen: Fishing Boats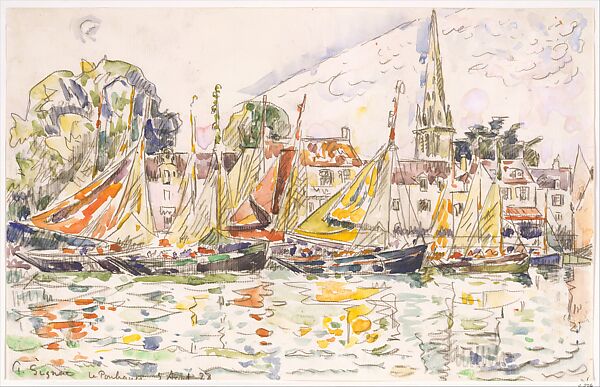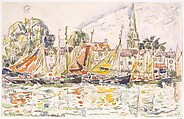 This artwork is meant to be viewed from right to left. Scroll left to view more.