Pegasus and Bellerophon
Odilon Redon French

Not on view
Odilon Redon made paintings, drawings, and lithographs on the Pegasus theme from the early 1880s to the end of his career. According to myth, the hero Bellerophon captured the winged horse as it drank at a spring. Riding Pegasus, he was able to defeat the Chimaera, a marauding monster.

In this highly original work, the magnificent Pegasus looms over Bellerophon. Pentimenti (traces of corrections) give his wings a quivering energy. The dark of the charcoal combined with a pattern of lights achieved by erasure and white heightening provides the kind of mystery that Redon cultivated. He used the term noirs (blacks) for his charcoals and lithographs, describing black as the "most essential color . . . the agent of the spirit."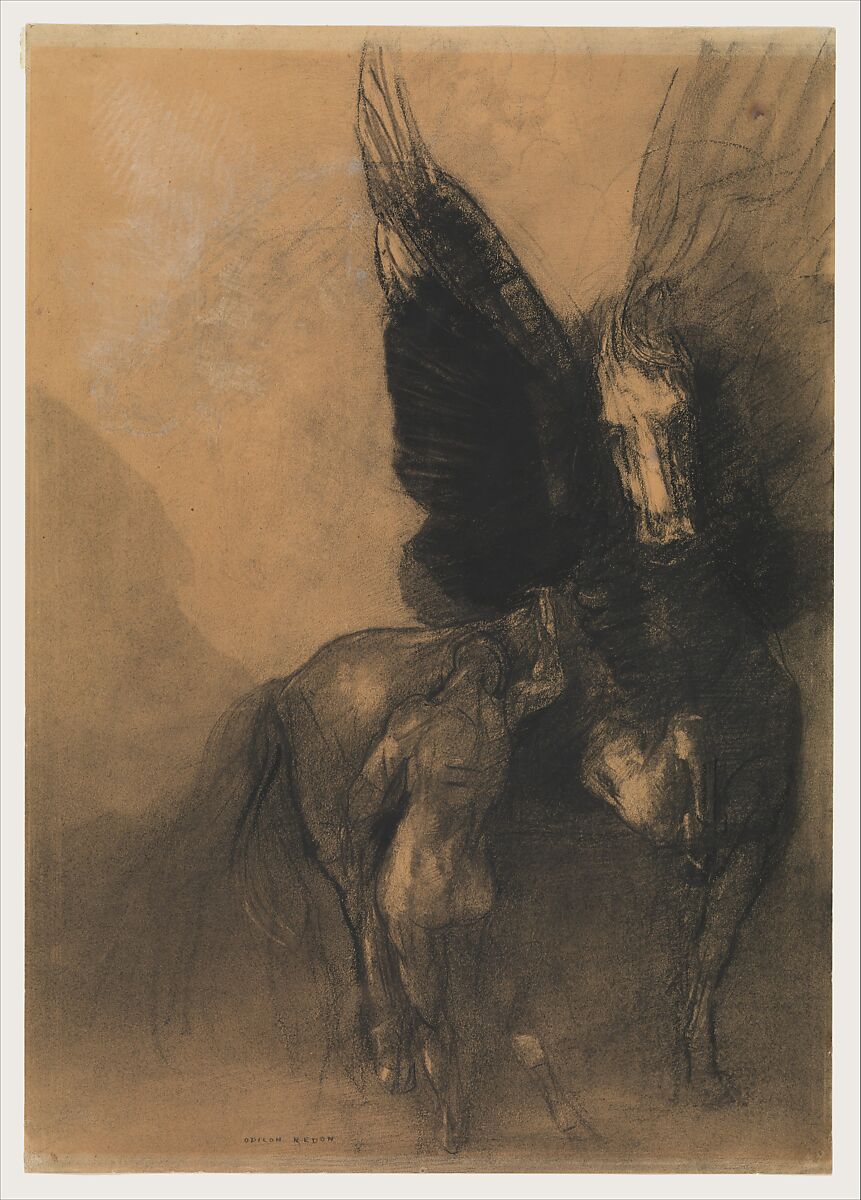 This artwork is meant to be viewed from right to left. Scroll left to view more.