Study of a Male Nude Study for "The Death of Seneca"
Eugène Delacroix French

Not on view
This drawing relates to The Death of Seneca, one of Delacroix's ceiling paintings found in the library of the Chambre des Députés in the Palais Bourbon, Paris (now the Assemblé Nationale).
The Roman philosopher-dramatist Seneca was implicated in a conspiracy to kill Nero. Ordered by the emperor to commit suicide, he stoically met his fate by having his veins opened, presumably while standing in a bath. Delacroix adroitly captures the recoiling, suicidal figure.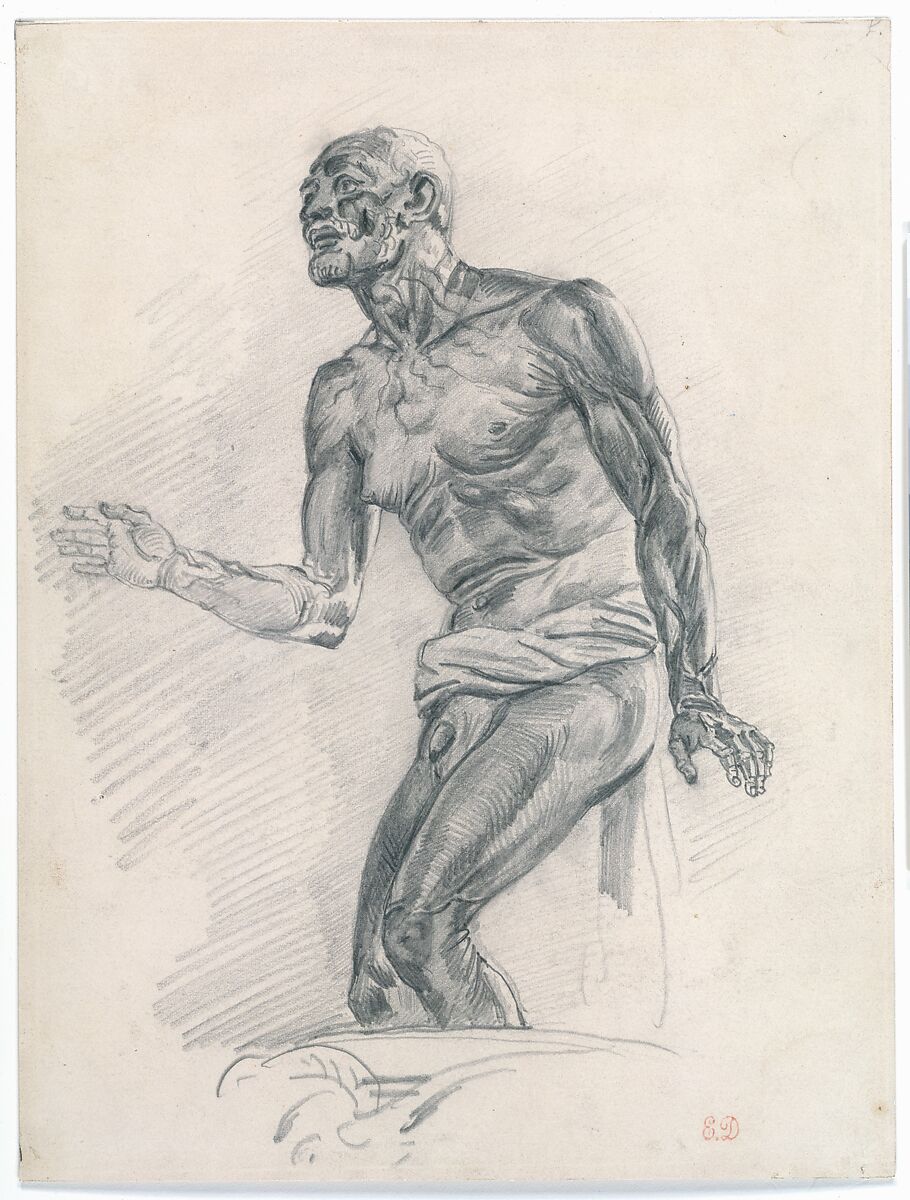 This artwork is meant to be viewed from right to left. Scroll left to view more.