Medal: Sultan Mehmed II
Bertoldo di Giovanni Italian

Not on view
A portrait of Sultan Mehmed II of Turkey (1430 – 1481),
the Conqueror, is on the obverse, and a chariot drawn by
two horses and led by Mars, abducting Greece,
Trebizond, and Asia, decorates the reverse. The medal
was possibly commissioned by Lorenzo de' Medici and
designed by Bertoldo early in 1480. The reverse alludes
to the preparations for an attack by Mehmed II on
Southern Italy, which greatly interested Lorenzo
de' Medici. This old aftercase is probably from a lead original with much wear.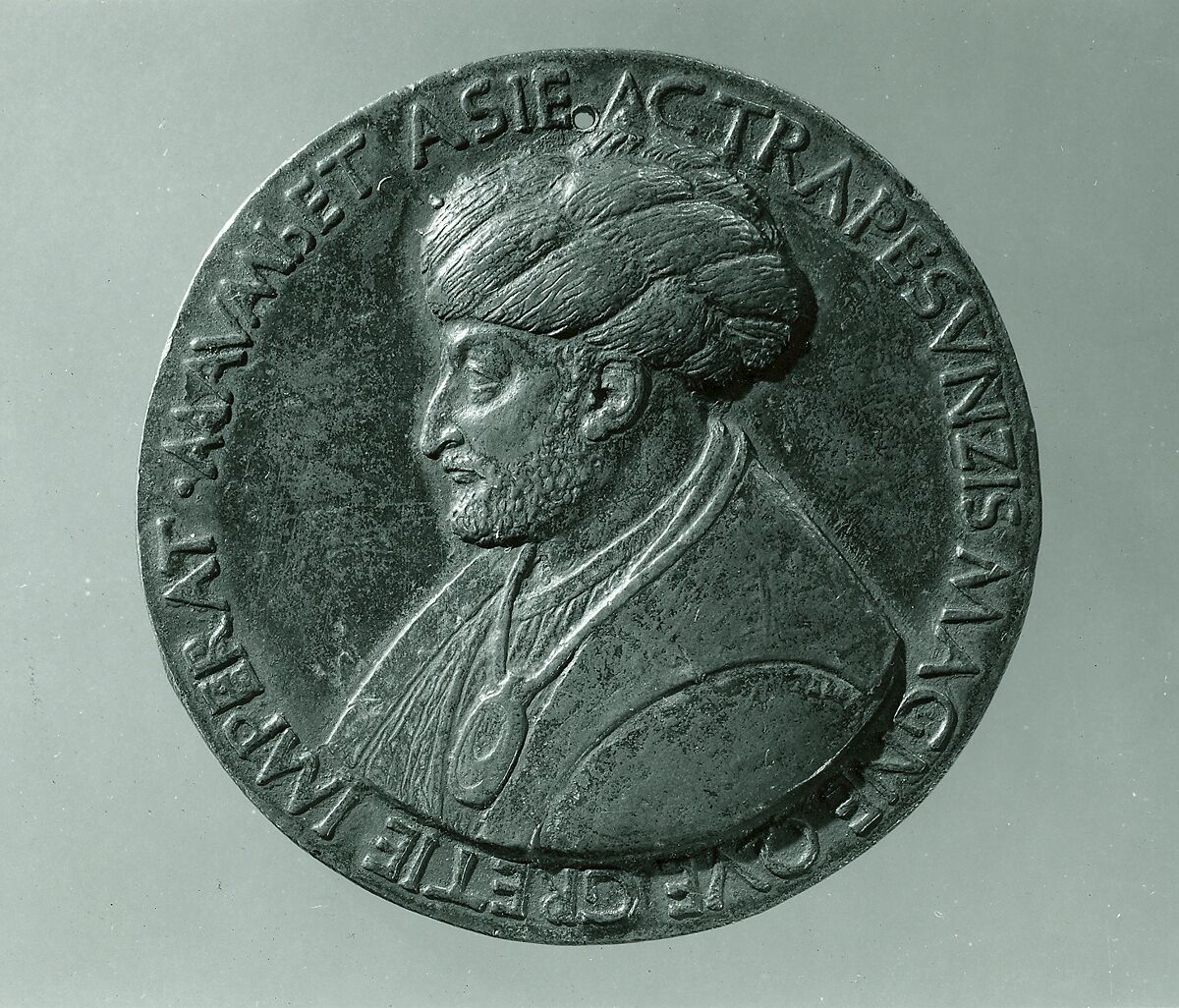 This artwork is meant to be viewed from right to left. Scroll left to view more.