Portrait medal of Paolo Giovio (obverse); Giovio Raising a Man from a Grave (reverse)
Francesco da Sangallo Italian

Not on view
The medals' obverse portrays the writer, historian, and collector Paolo Giovio, known for the group of portraits of famous men that he assembled in his villa near Lake Como as well as his writing on contemporary history, including the lives of illustrious men.
The reverse of Paolo Giovio's medal shows him holding a large book under his left shoulder, while he helps a nude man rise from the grave—an allusion to the ability of an historian to bring the past back to life. It may also be an echo of Christ's raising of Lazarus. The scene is reinforced by the inscription: Nunc Denique Vives, or "Now at last you will live."
Francesco da Sangallo also executed Giovio's marble funerary monument in 1560, which was erected in the cloister of San Lorenzo in Florence in 1574.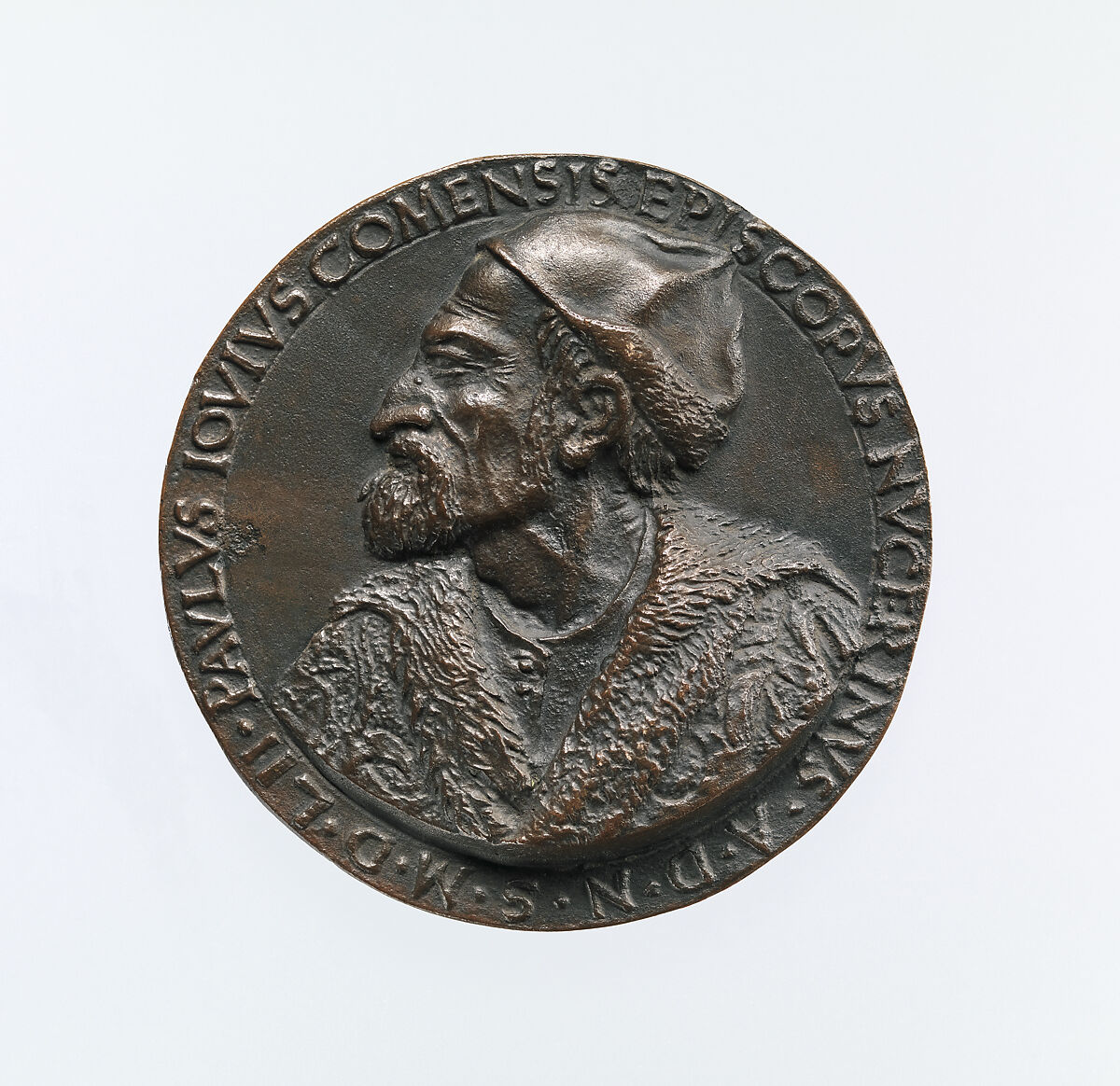 This artwork is meant to be viewed from right to left. Scroll left to view more.