Medal: Self-portrait
Not on view
The obverse shows a half-length, frontal self-portrait
with the sitter's head turned left and holding a syrinx in
his right hand; the reverse is incused. This very painterly
medal could have been made at the occasion of Ruspagiari's
appointment as superintendent of the mint at Reggio
nell'Emilia in 1571. The age of the sitter is about forty-five so the medal may date
to about 1566.The composition was based
on a drawing of a female bust attributed to Lelio Orsi
(Galleria Estense, Modena), which Ruspagiari could
have transformed into a self-portrait. By doing so he
deliberately played with his sexual identity, possibly
intending himself to be seen as an uomo universale shaped
after Plato's androgyne. The drawing may have been made by Orsi after the medal. The weak aftercast may date to the eighteenth or nineteenth century.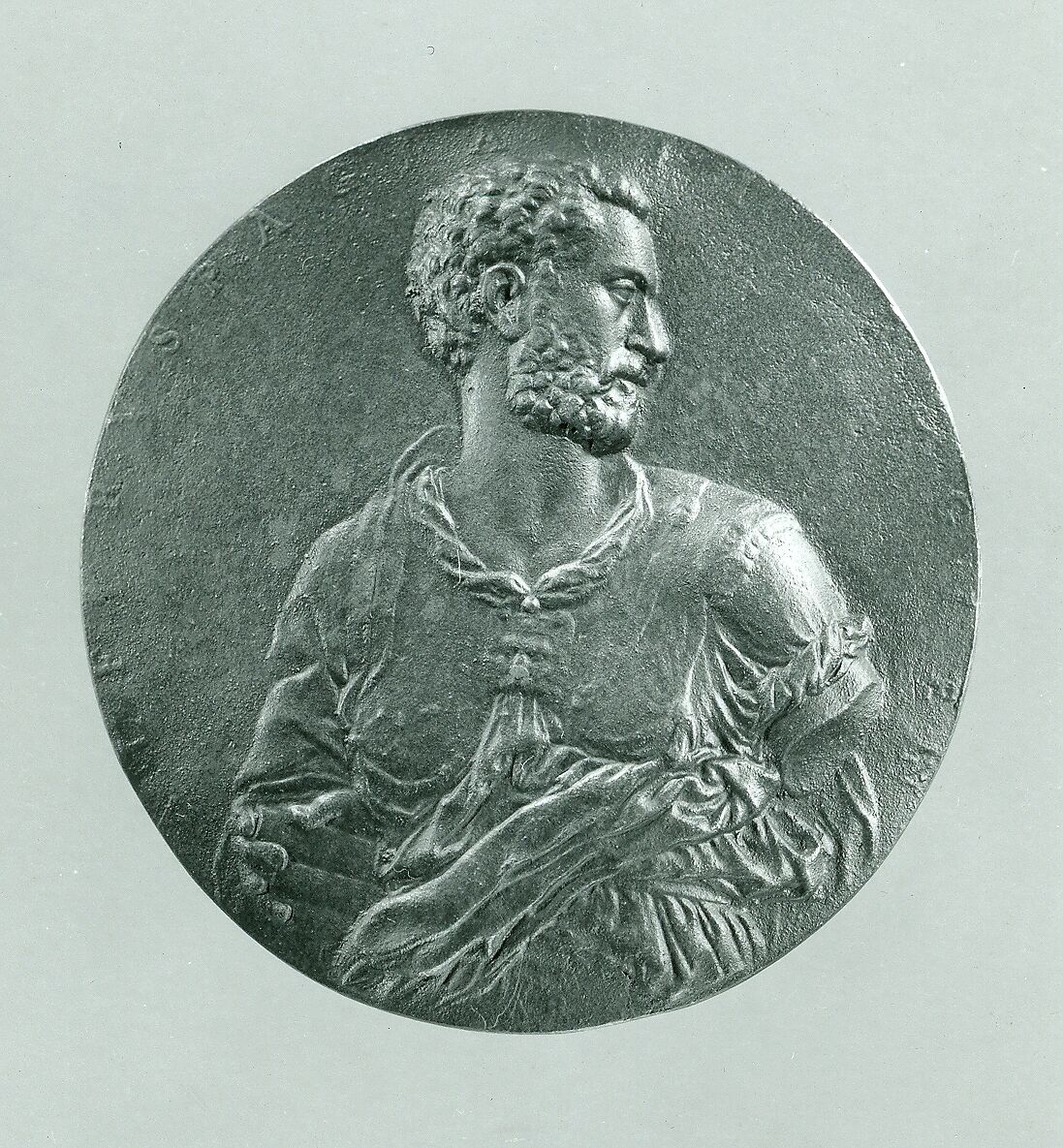 This artwork is meant to be viewed from right to left. Scroll left to view more.