Portrait medal of Cecilia Gonzaga (obverse); Innocence and a Unicorn in a Moonlit Landscape (reverse)
Pisanello (Antonio Pisano) Italian

Not on view
Active in Verona and the Italian courts, the celebrated master Pisanello left behind a significant legacy, including a large corpus of drawings and several paintings. He was also the inventor of the commemorative portrait medal. Inspired by Roman coins, with their portraits of rulers and allegorical representations on the reverse, the medals commemorated individuals or events and functioned as gifts and mementoes.
This medal -- the first to portray a woman - depicts Cecilia Gonzaga, the beautiful and learned daughter of Gianfrancesco Gonzaga, Marquess of Mantua. Cecilia was accomplished classical scholar and a pupil in the school founded by Vittorino da Feltre in Mantua. Refusing marriage, she became a Clarissan nun in 1445, just before this medal was produced. Pisanello chose to represent her here in secular court dress, suggesting that he was working from an earlier portrait or a sketch from life.
The reverse of this medal is one of Pisanello's most poetic and subtle compositions. The half-naked maiden represents innocence and chastity. According to medieval lore, only a woman with these qualities can subdue the fierce and immortal unicorn, a symbol of both Christ and knowledge. The crescent moon, a sign of Diana, the virgin goddess, is a humanist allusion to classical antiquity.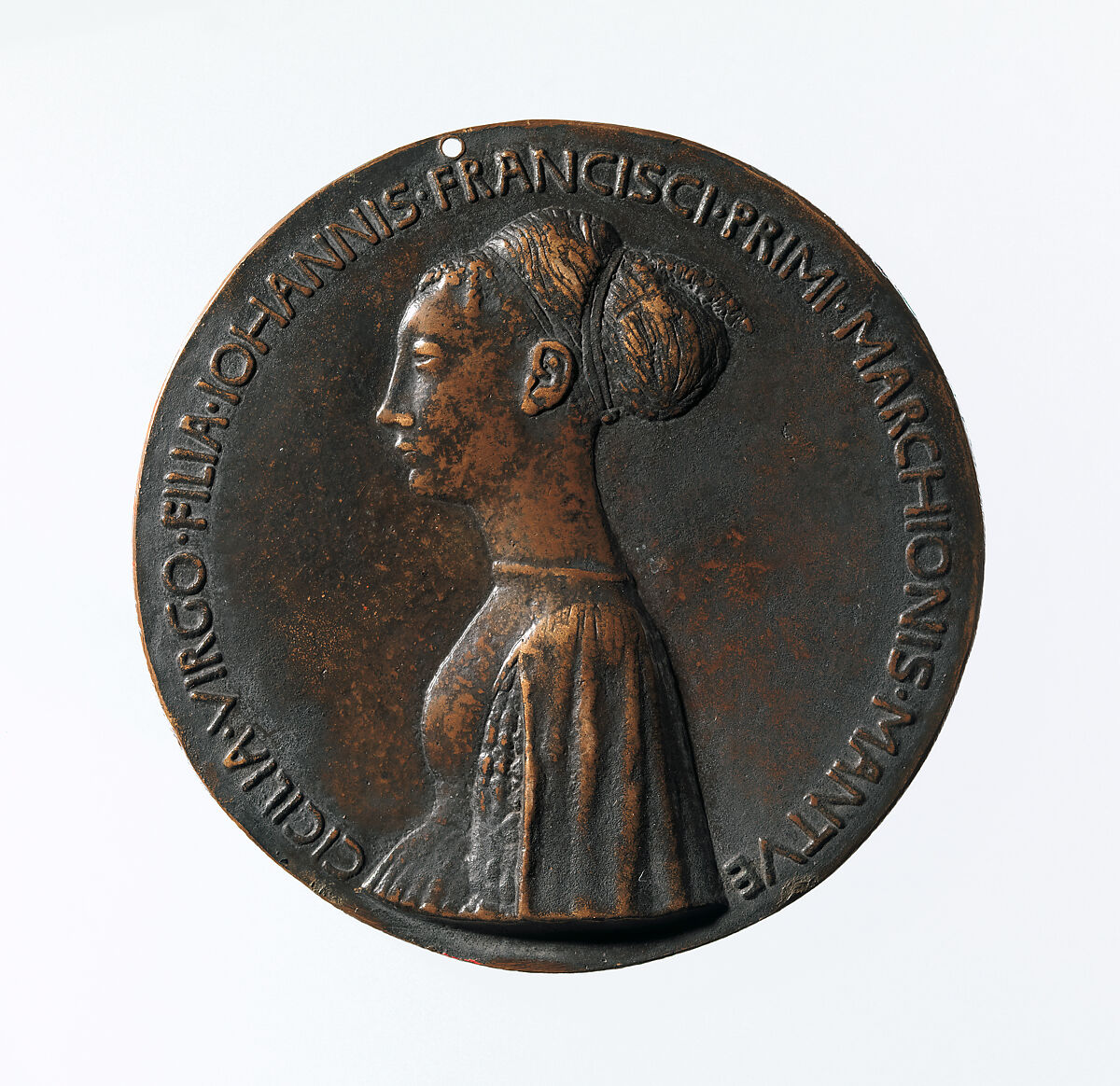 This artwork is meant to be viewed from right to left. Scroll left to view more.