Panel with Byzantine Ivory Carving of the Crucifixion
Byzantine (ivory); Spanish (setting)
On view at The Met Fifth Avenue in Gallery 304
Byzantine ivories were highly prized in western Europe, where they survived in church treasuries or were incorporated into deluxe book bindings. The ivory from the panel on the left originally formed the center of a Byzantine three-paneled icon. It may have been one of the many gifts to the Nunnery of Santa Cruz de la Serós, which was founded by Queen Felicia (d. 1085), wife of Sancho V Ramírez (r. 1076–94), king of Aragon and Navarre. The sumptuous cover also contains a sapphire seal, located to the right of Saint John, inscribed in Arabic with four of the ninety-nine "Beautiful Names" of God.
#2770. Book Cover with Byzantine Icon of the Crucifixion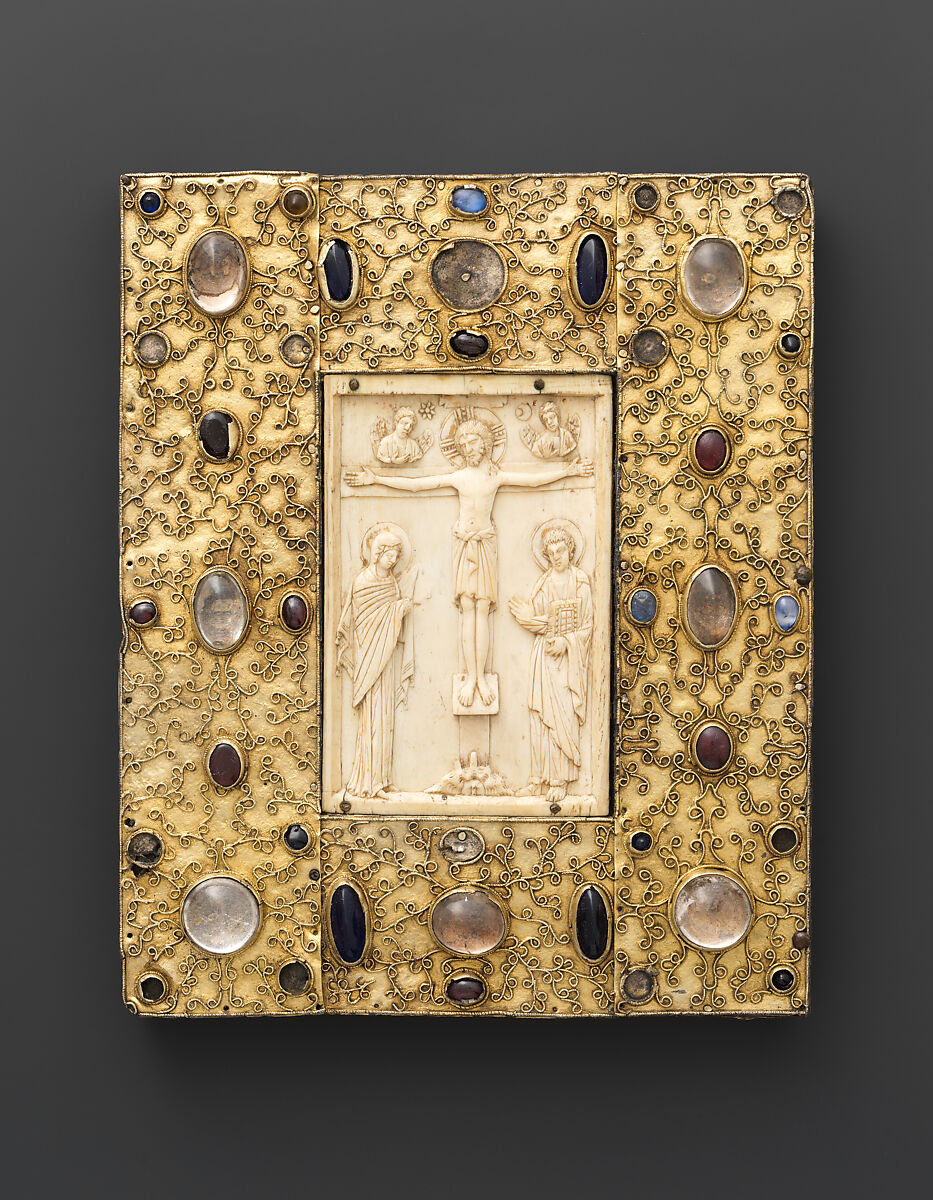 This artwork is meant to be viewed from right to left. Scroll left to view more.