Pendant Medallion with the Last Judgment
On view at The Met Fifth Avenue in Gallery 306
The short supply of elephant tusks in northern Europe in the late fourteenth and early fifteenth centuries led patrons and artisans to treat ivory almost as a precious stone. The pierced micro-carving of small sections of ivory in addition to bright layers of polychromy and rich gilding emulated the precious ronde bosse enamels that were the height of fashion at the turn of the fifteenth century (17.190.913).

This medallion depicts the Last Judgment. Christ, marked with the wounds of the Crucifixion, sits above a grassy hill on a rainbow throne, his feet resting on the golden globe. His left hand is raised in benediction and his right lowered in damnation. Angels carrying the symbols of his Passion hover over either shoulder. The Virgin Mary, on his left, and John the Evangelist, on his right, kneel in petition, begging for mercy upon the individuals emerging from graves below. These include a bishop, a tonsured monk, two young women, and an elderly man. Christ's steely gaze addresses the viewer directly, seemingly indicating that judgment will come to all. This medallion reminded its owner to prepare well for his or her own final judgment.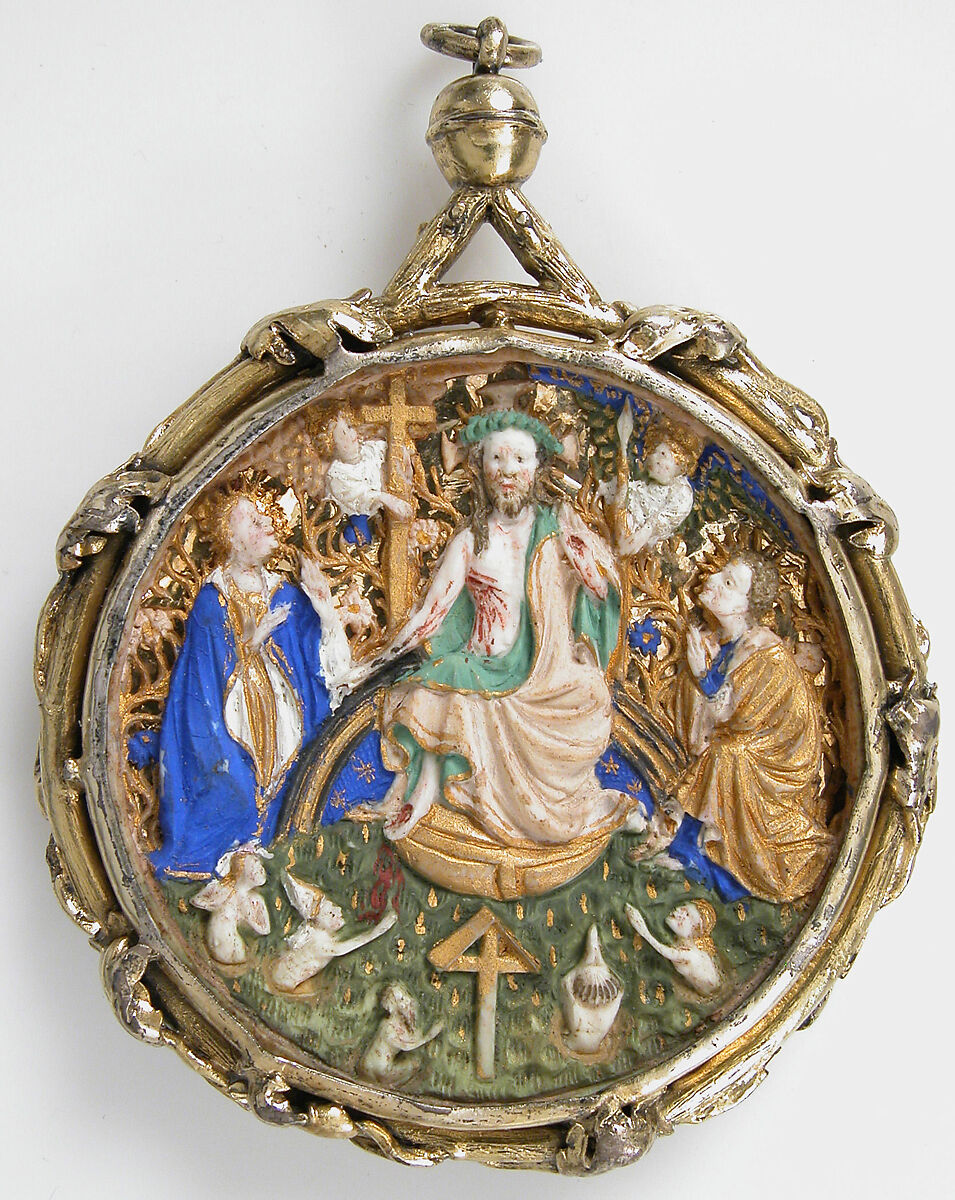 This artwork is meant to be viewed from right to left. Scroll left to view more.