Saint Catherine of Alexandria
On view at The Met Fifth Avenue in Gallery 306
Saint Catherine, depicted in the delicately jeweled statuette, was seen to embody the power of Christian erudition. According to legend, Saint Catherine's learned arguments on behalf of Christianity converted not only the court philosophers of the pagan emperor Maxentius, but 200 guardian soldiers and the ruler's wife as well. In retribution, all were put to death. The virtuous saint is shown holding the spiked wheel upon which she was tortured before being decapitated. Though the statue is reputed to have come from a convent in Clermont-Ferrand, the fine workmanship, sensitive modeling, and precious gem-studded decoration are consistent with the finest works produced in Paris. The image may have come from a reliquary, where it and figures of other saints would have been integrated into an architectural ensemble.
#3175. Saint Catherine of Alexandria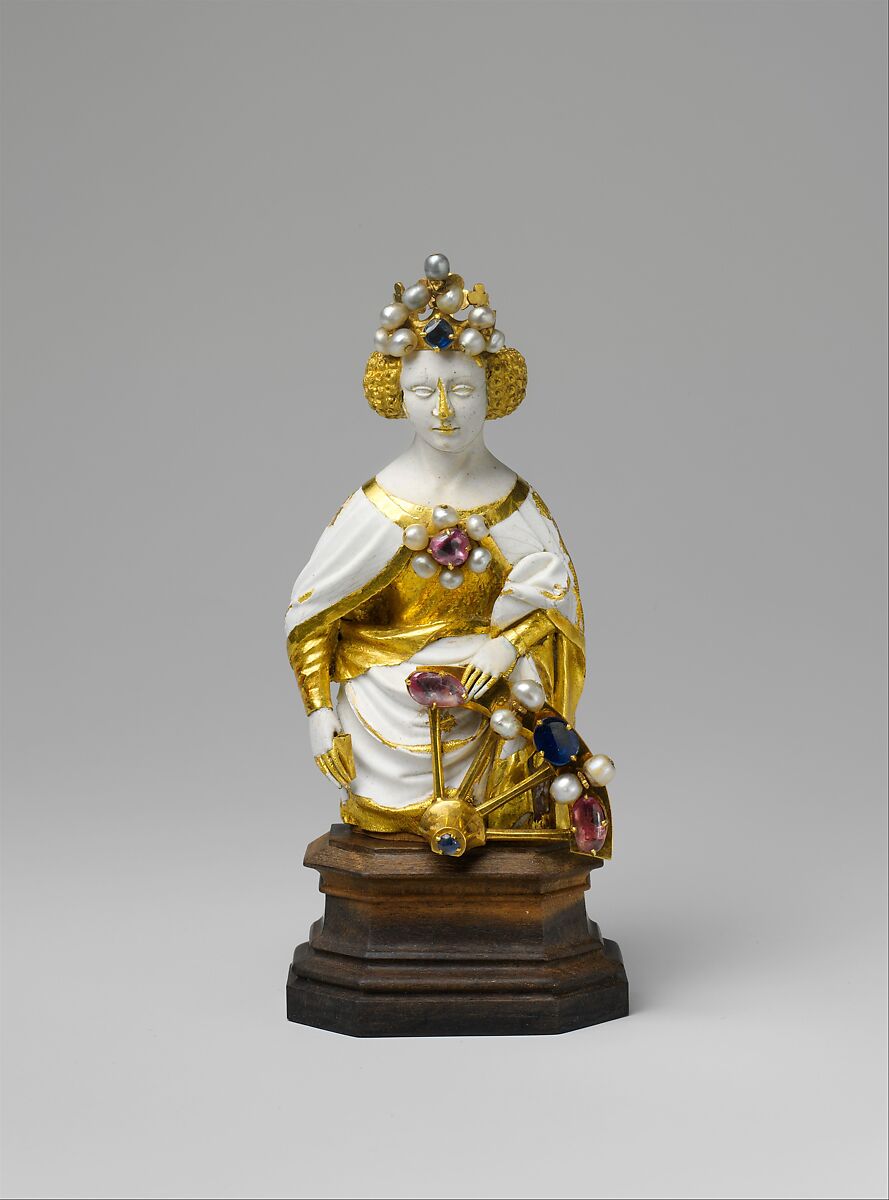 This artwork is meant to be viewed from right to left. Scroll left to view more.