Two Riddles of the Queen of Sheba
Not on view
Although the Bible states that the Queen of Sheba posed difficult questions to Solomon, their content, not specified in the biblical text, comes from eastern folklore. Here the queen asks Solomon how to tell the boy from the girl in a look-alike pair and the real flower from an identical artificial flower. Solomon replies that the girl will catch the apple in the lap of her dress and the bee will go only to the real flower. The figure of Solomon shows the influence of the Upper Rhenish engraver Master E.S. The unusual and extensive use of Ghiordes knot in the costumes and in the hair of Solomon is thought to be characteristic of Strasbourg workshops.

Please note that this object is exhibited on a rotating basis, due to conservation requirements.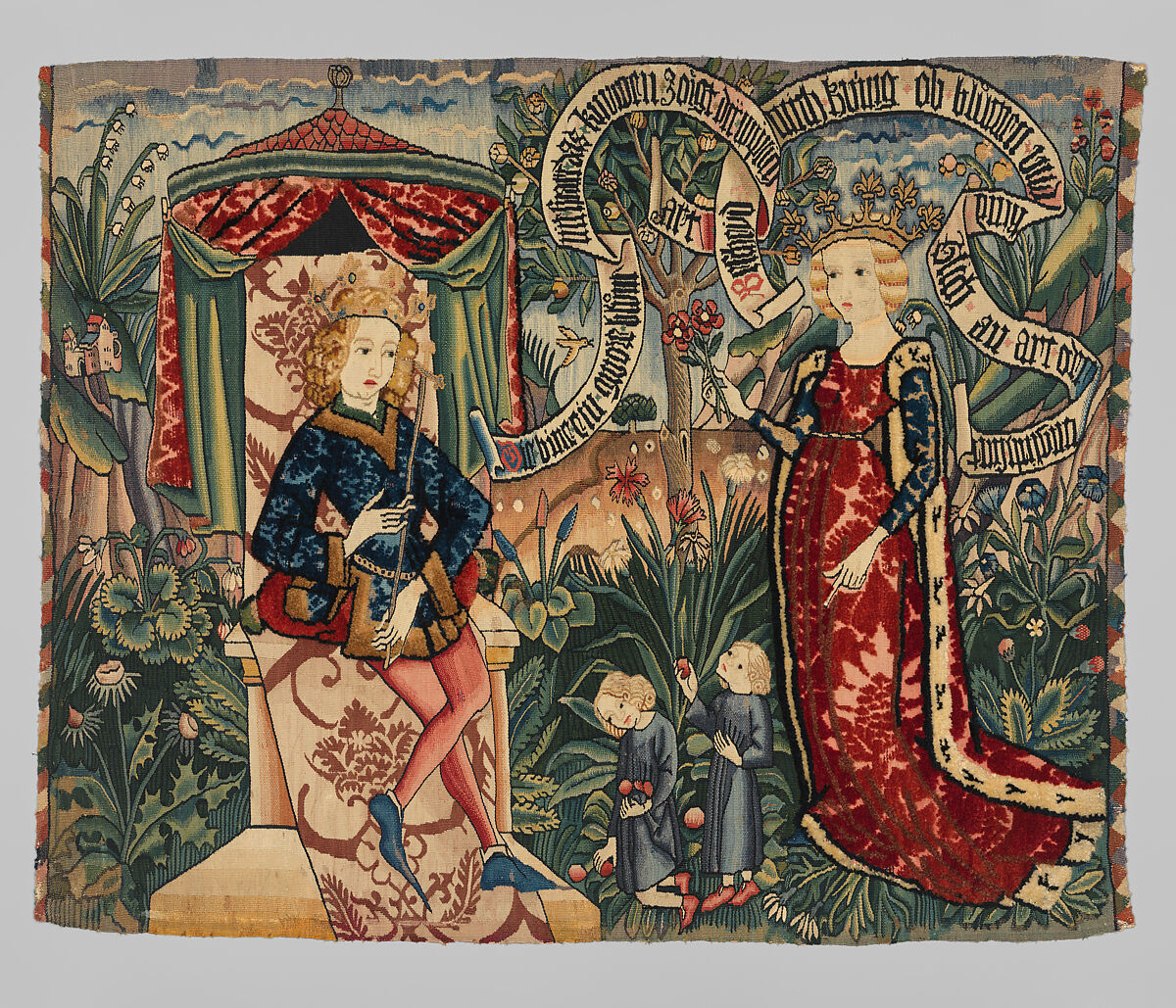 This artwork is meant to be viewed from right to left. Scroll left to view more.