Open-Ring Brooch
On view at The Met Fifth Avenue in Gallery 301
This silver penannular brooch—a type that was widespread in the British Isles during the Early Christian period—was discovered in June 1854 in a field near Galway, Ireland. Each terminal is decorated with three stylized masks in the form of birds' or bats' heads, enframing a centrally mounted polished amber. The simple, flat-headed pin was mounted backwards when the brooch was found.

Typologically, the brooch is related to a number of Pictish examples found on St. Ninian's Isle in Scotland that, characteristically, have formalized animal or bird masks executed in relief on the terminals. Such brooches appear to have been in fashion toward the end of the eighth century. The Galway brooch is one of three atrributed to the Picts—early inhabitants of Scotland—that were found in Ireland, and demonstrate the close stylisitc affinities between Irish and Pictish forms. Since the brooch can be related to others of Irish origin, dated to the ninth century, this strong connection between the two cultures might be the result of the migration of the type.

The present example is the first penannular brooch to have entered the Metropolitan's collection. The crisp execution of the masks that figure in its decoration makes it among the finest of all the Pictish brooches to have survived.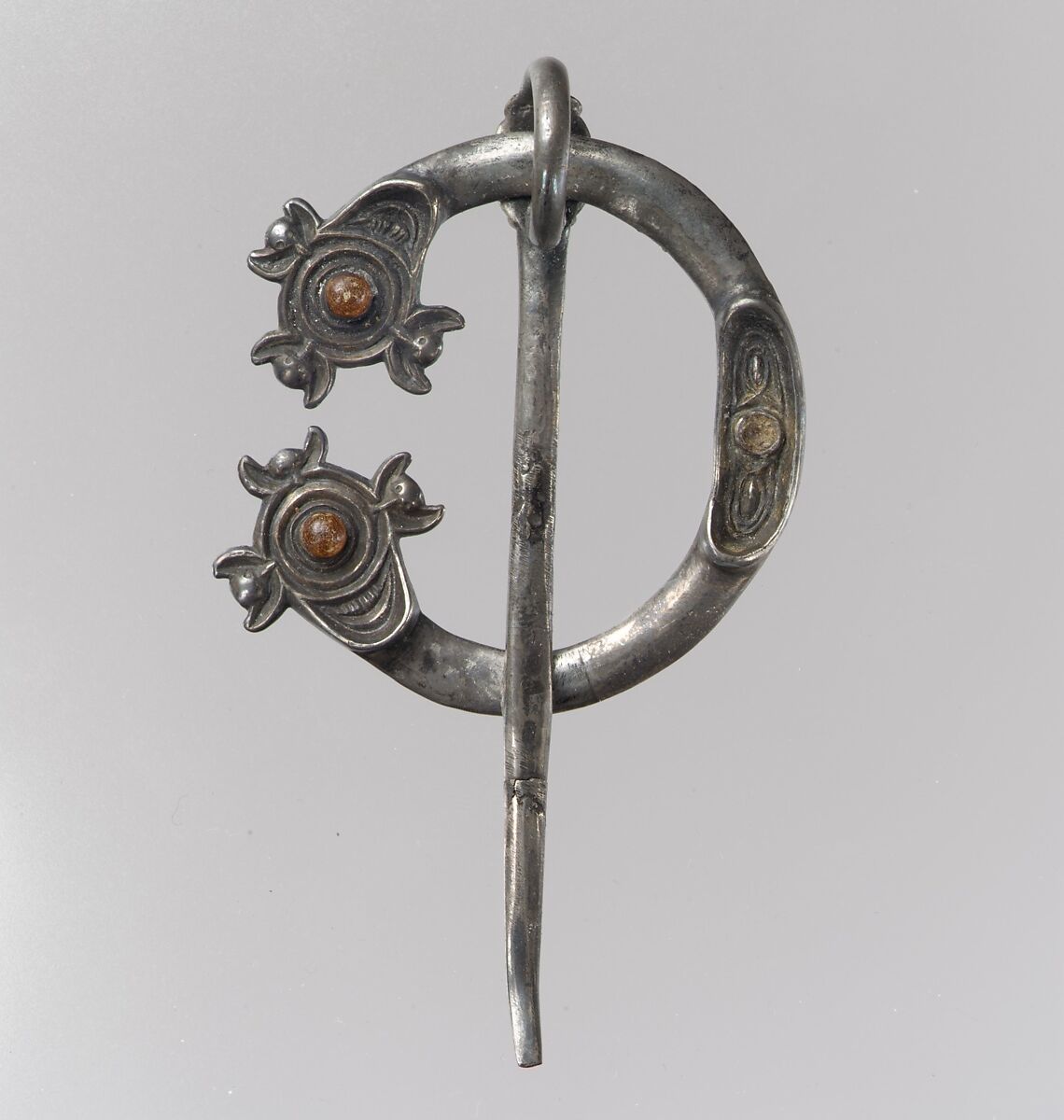 This artwork is meant to be viewed from right to left. Scroll left to view more.