Situla (Bucket for Holy Water)
On view at The Met Fifth Avenue in Gallery 304
Buckets such as this were used for sprinkling holy water upon the faithful during processions. Ivory examples are exceptionally rare, and this one is the earliest to survive. An entire section of an elephant tusk, hollowed out, made it possible to decorate the surface of this bucket with scenes from the life of Jesus. On the lower register are depicted the Annunciation, the Visitation, the Nativity, the Dream of Joseph, and the Baptism of Jesus. On the upper register are the Betrayal, the Flagellation, the Last Supper, the Ascension, the Holy Women at the Sepulchre, and the Crucifixion.
#2950. Situla (Bucket for Holy Water)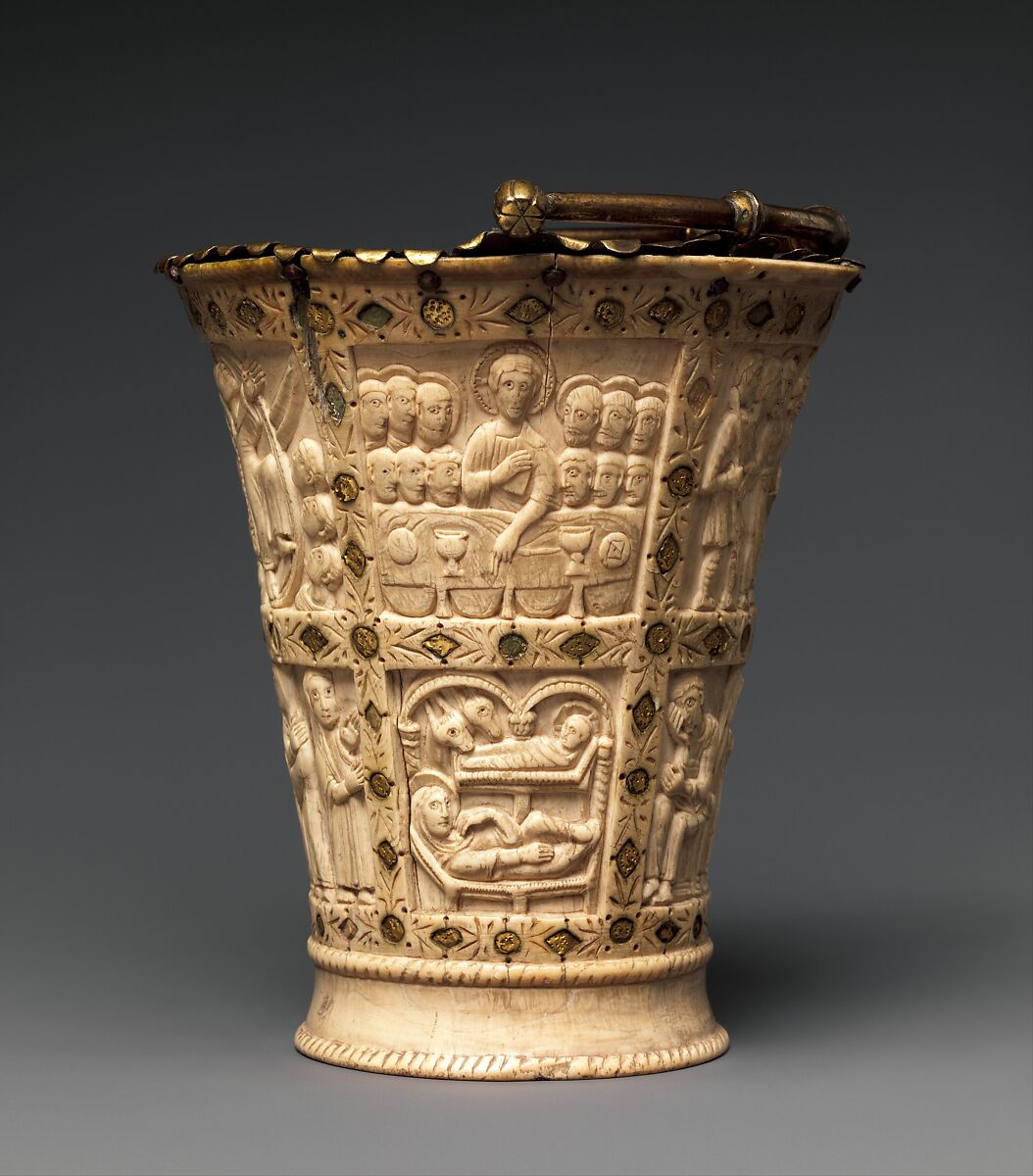 This artwork is meant to be viewed from right to left. Scroll left to view more.