Plaque with Christ Receiving Magdeburg Cathedral from Emperor Otto I
On view at The Met Fifth Avenue in Gallery 304
One of the most famous ivory carvings to survive from the tenth century, this plaque depicts Christ enthroned against an open worked checkerboard background. He is blessing a model of a church presented to him by Emperor Otto the Great (r. 962–973) and a host of saints including Peter, who holds his attribute, the keys. The ivory was destined for Otto's imperial church dedicated to Saint Mauritius in Magdeburg (Saxony) which was raised to the seat of an archbishopric in 968. This plaque, and an accompanying series of New Testament and symbolic scenes, must have been made for the dedication of the church in that year. This ensemble may have been part of some liturgical furnishing such as a chancel door, a pulpit, or an altar frontal. Probably carved in Milan, an important imperial and artistic center, the engaging style of the ivories with their uncomplicated figures, geometric setting, and emphatic gestures seem to assimilate features of both the Carolingian artistic tradition and that of Byzantium.
#2775. Plaque with Christ Receiving Magdeburg Cathedral from Emperor Otto I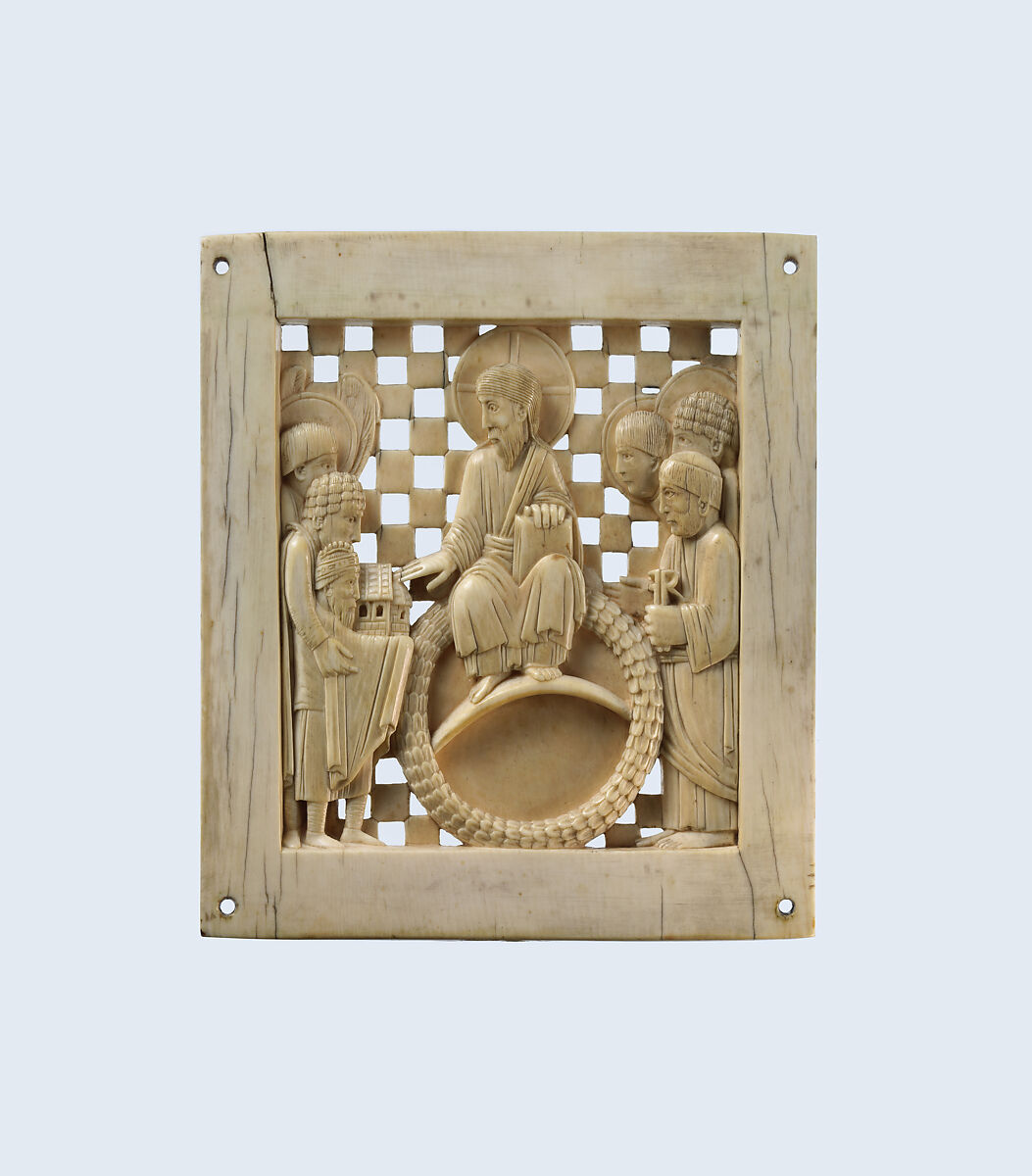 This artwork is meant to be viewed from right to left. Scroll left to view more.