Leaf from a Beatus Manuscript: the Lamb at the Foot of the Cross, Flanked by Two Angels; The Calling of Saint John with the Enthroned Christ flanked by Angels and a Man Holding a Book
Not on view
Illustrated Beatus manuscripts bring to life an extraordinary vision of the end of the world, as recorded by Saint John in the Apocalypse (Book of Revelation) and filtered through the lens of Beatus of Liébana, an eighth-century Asturian monk. These manuscripts are unique to medieval Spain and a testament to the artistry and intellectual milieu of monastic culture there. The leaf shown here comes from a manuscript that was disassembled in the 1870s.

This frontispiece image depicts a lamb (an image commonly associated with Christ) tormented by the spear and sponge used against Christ during the Passion. The alpha and omega symbols hanging from the cross refer to a passage from the Apocalypse: "I am Alpha and Omega, the beginning and the end, saith the Lord God, who is, and who was, and who is to come, the Almighty" (Apoc. 1:8).
#57. Leaf from a Beatus Manuscript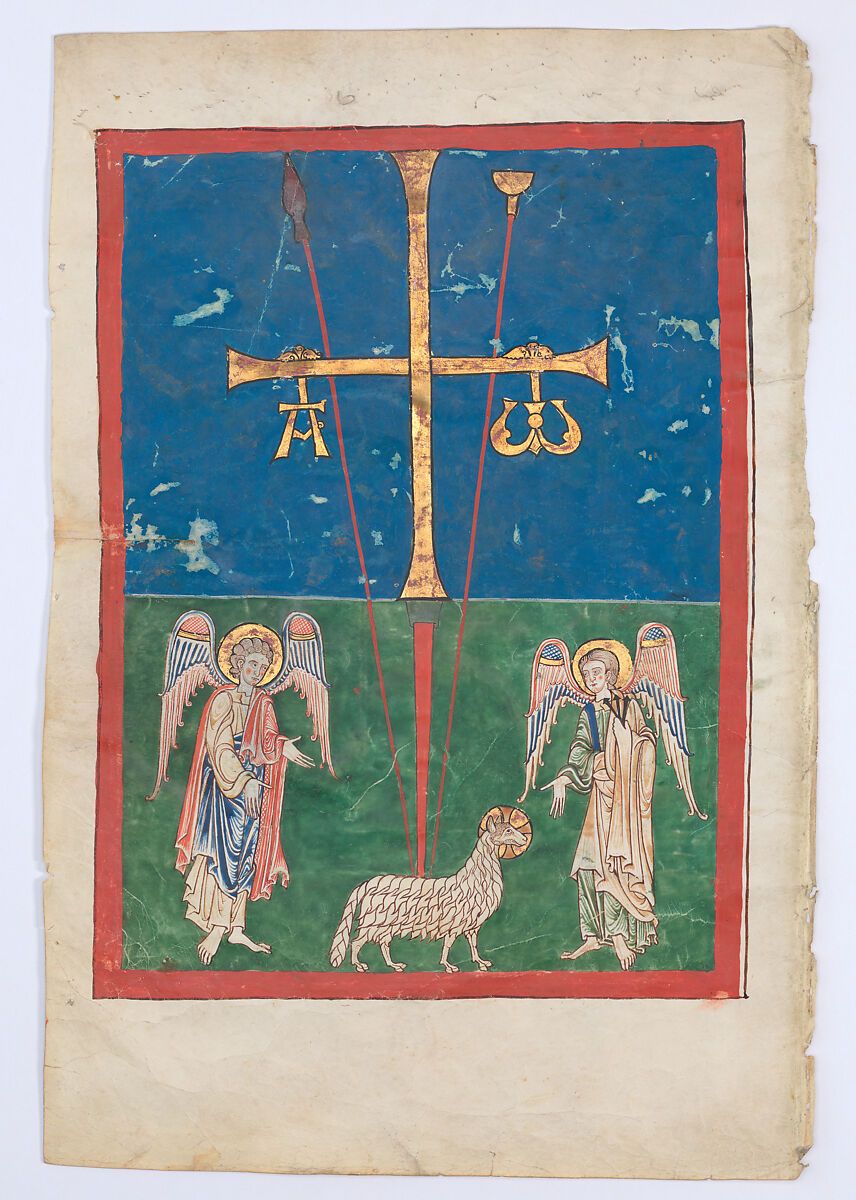 This artwork is meant to be viewed from right to left. Scroll left to view more.