Leaf from a Manuscript of Valerius Maximus
Workshop of Pierre Remiet French

Not on view
Charles V of France (r. 1364–80) actively encouraged the translation into French of classical texts, including the writings of Valerius Maximus, a first-century Roman historian. The illustrations here show how the artists of Charles' circle evoked the ancient world.

The lower panels illustrate tales of Roman religion. At left, a priestess kneels before an altar of Ceres, goddess of grain, in an image that resembles scenes of Christians kneeling before the Virgin Mary. At the lower right, a Roman priest loses his official hat and consequently his job. His hat resembles a bishop's miter, and the Roman temple a Gothic church. The upper two panels juxtapose the ancient and the medieval. The translator Simon de Hesdin (left) presents his text to Charles V. At the right, Valerius Maximus receives the emperor Tiberius, to whom the text was dedicated.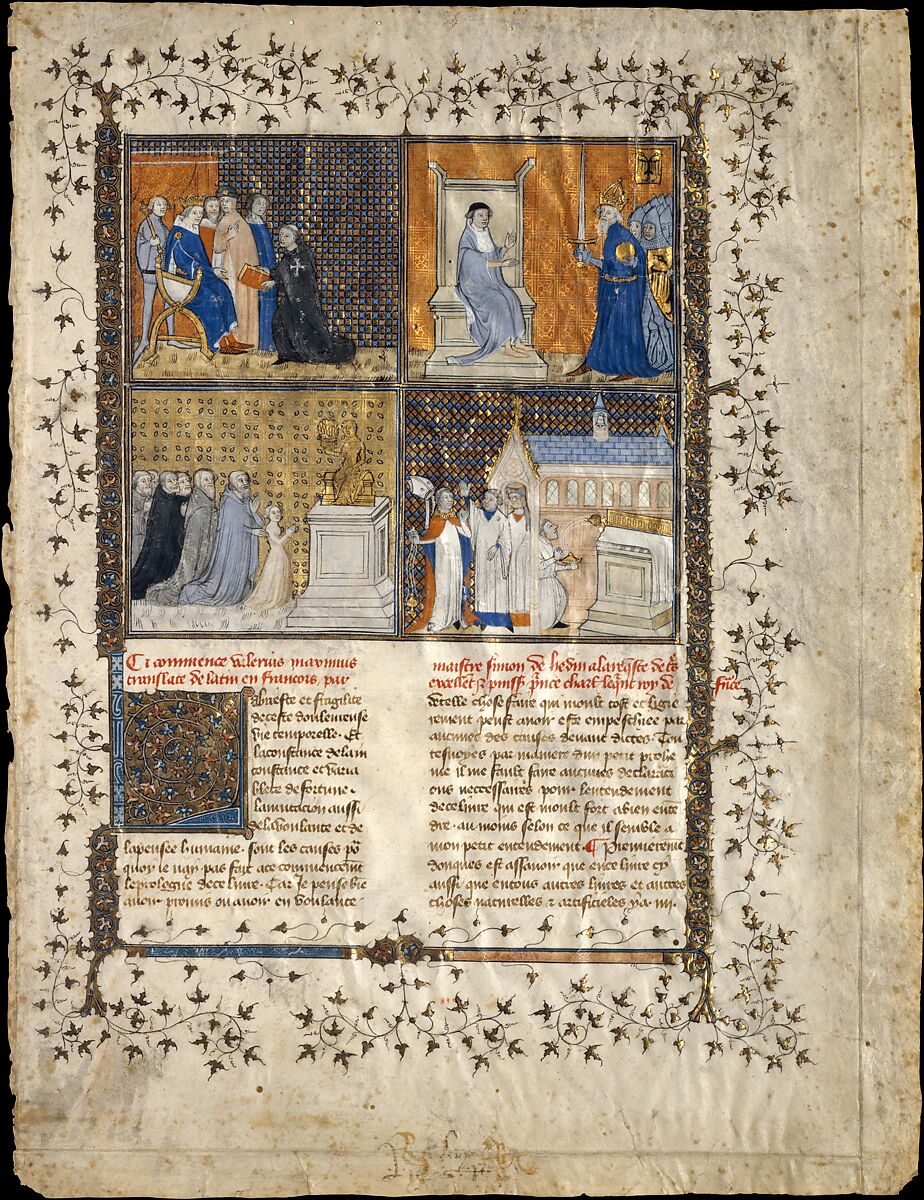 This artwork is meant to be viewed from right to left. Scroll left to view more.