The Unicorn Purifies Water (from the Unicorn Tapestries)
French (cartoon)/South Netherlandish (woven)
On view at The Met Cloisters in Gallery 17
In this tapestry the unicorn kneels before a tall white fountain that has a pair of pheasants and a pair of goldfinches perched on its edge. Other animals both exotic and native to Europe lounge about, while twelve hunters in the back of the scene discuss the discovery of their quarry. Flora and fauna play a significant role in the narratives of the Unicorn Tapestries. Plants prescribed in medieval herbals as antidotes to poisoning, such as sage, pot marigolds, and orange, are positioned near the stream, which is being purified by the unicorn's magic horn.
#64. The Unicorn Is Found (from the Unicorn Tapestries)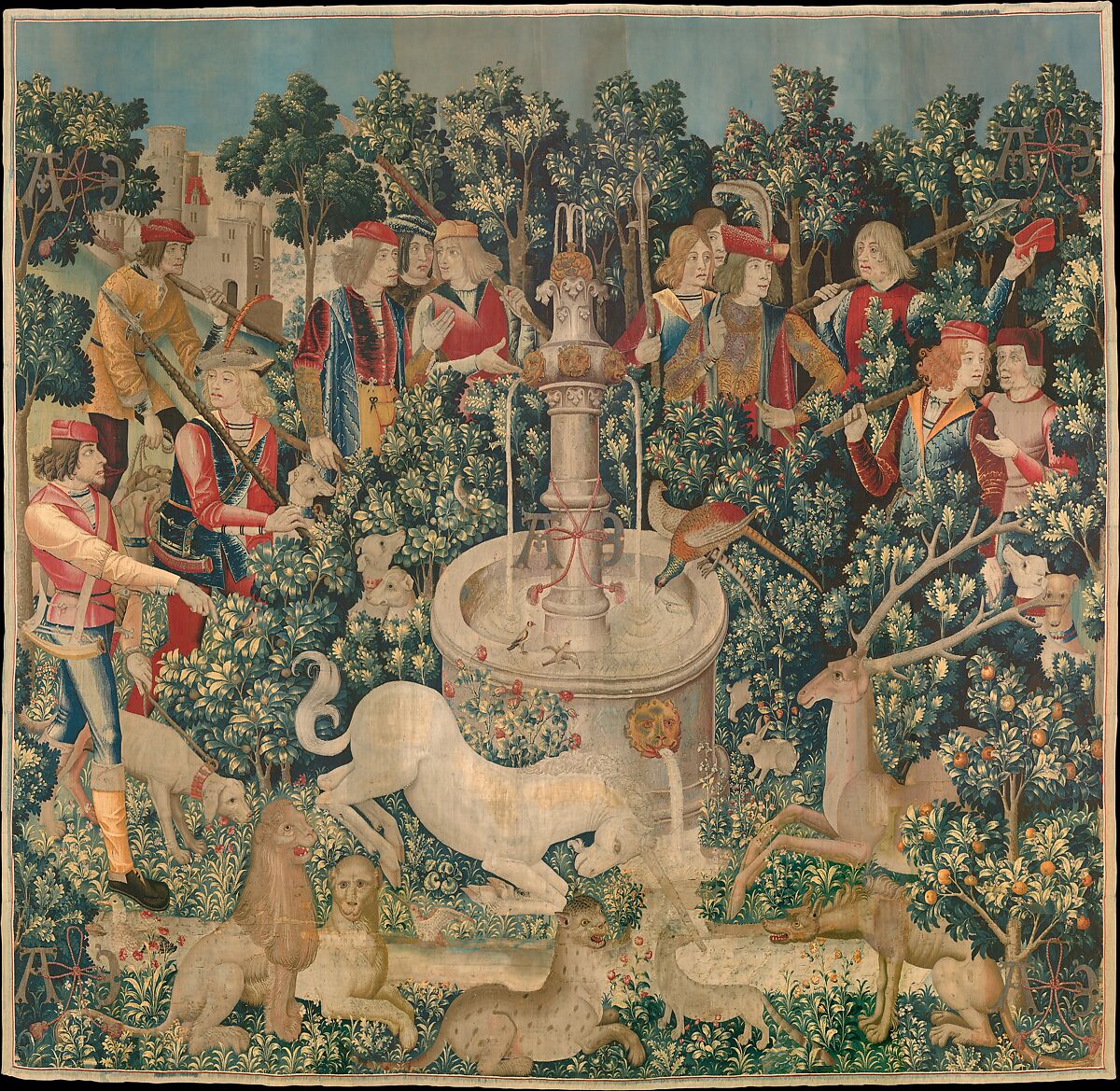 This artwork is meant to be viewed from right to left. Scroll left to view more.