The Hunters Return to the Castle (from the Unicorn Tapestries)
French (cartoon)/South Netherlandish (woven)
On view at The Met Cloisters in Gallery 17
Two episodes of the hunt narrative are brought together in this hanging. At left, two hunters drive their lances into the neck and chest of the unicorn, as a third delivers the coup de grâce from the back. In some contexts, the unicorn is an allegory for Christ; the large holly tree (often a symbol of Christ's Passion) rising from behind his head may conceivably be linked to this association. In the other episode, at right, a lord and a lady receive the body of the unicorn in front of their castle. They are surrounded by their attendants, with more curious onlookers peering through windows of the turret behind them. The dead animal is slung on the back of a horse, his horn already cut off but still entangled in thorny oak branches—perhaps an allusion to the Crown of Thorns.
#68. The Unicorn Is Killed and Brought to the Castle (from the Unicorn Tapestries)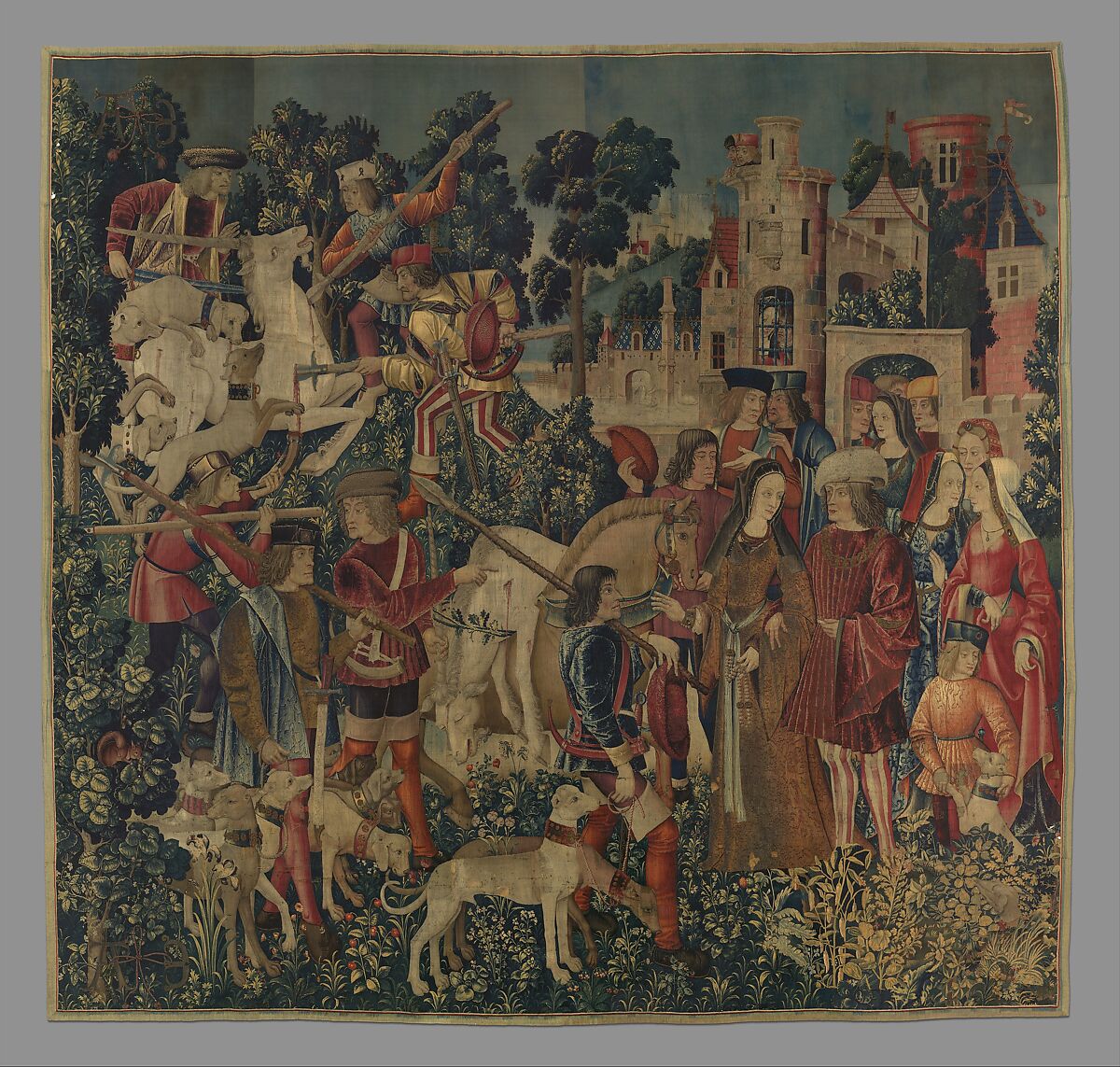 This artwork is meant to be viewed from right to left. Scroll left to view more.