Vanity Sounds the Horn and Ignorance Unleashes the Hounds Overconfidence, Rashness, and Desire (from The Hunt of the Frail Stag)
Not on view
This tapestry fragment is part of a series that symbolically represents man's life on earth as a stag hunt. Man is depicted here as "the fragile stag" at the upper left bounding through the woods. The stag is being hunted by Desire, Rashness, and Overconfidence, the hunting dogs set loose by Ignorance, portrayed as an elegantly dressed woman at the bottom center of the tapestry. Dominating the scene at the right is another courtly lady, Vanity, who sounds the hunting horn.

The verses inscribed in French on the banderole above read in translation:

"The dogs that she held leashed in the woods Dame Ignorance has set loose after the stag; they are Desire, Rashness, Overconfidence,
Who, filled with worldly pleasure, make him take many a leap and crossing; and then Vanity comes forward to sound the horn as she knows how to do."

As the text suggests, this allegorical story warns the viewer against the vices that threaten man's progress in life. It is also a reminder of human frailty. This fragment is one of two fragments from the same series. In the other fragment, currently on exhibition at The Cloisters, Old Age drives the stag out of a lake, and the hounds Heat, Grief, Cold, Anxiety, Age, and Heaviness pursue him.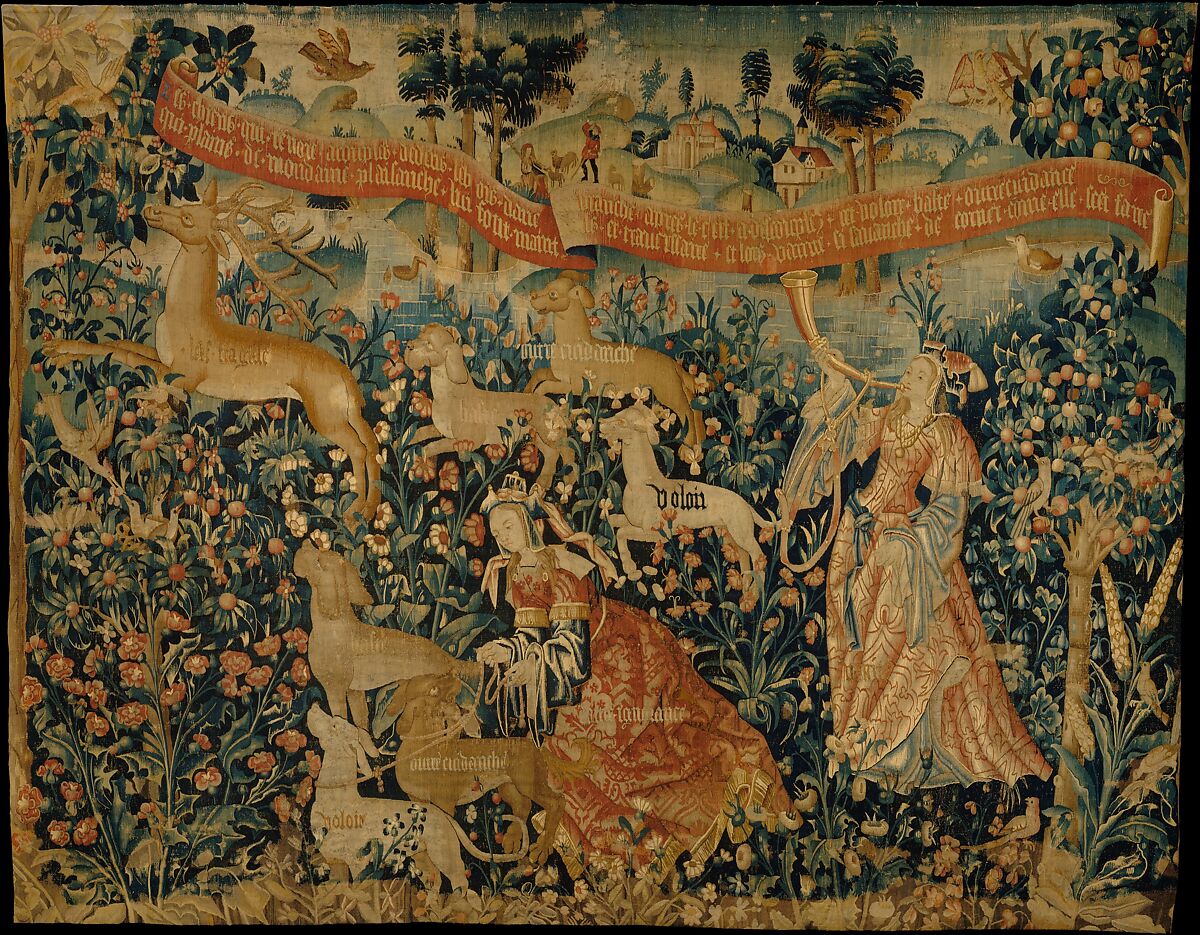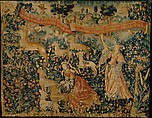 This artwork is meant to be viewed from right to left. Scroll left to view more.