Courtiers in a Rose Garden: A Lady and Two Gentlemen
Not on view
This work belongs to a series of tapestries designed to cover the walls of an entire room. Such sets were often referred to in medieval inventories as "rooms" ("chambres"). It is possible that this set was made for the French king Charles VII, whose colors were white, red, and green and one of whose emblems was the rose tree. A royal connection is certainly likely, for the tapestries are sumptuous, with metal threads not only in the clothing and jewelry worn by the fashionable courtiers and ladies, but also in the background leaves, buds, and open roses. Working from full-scale painted designs, the weavers produced tapestries like this by forcing the cross threads (weft) tightly into place—each different-colored thread separately—until all the undyed lengthwise threads (warp) were concealed. Even with several weavers working side by side—the usual procedure—and with the tapestries of a single set being worked simultaneously on separate looms, their production would have taken several years. Hung on the walls of a castle or manor house, tapestries not only served the practical function of insulation, preventing dampness from entering the room, but also constituted a visible and portable declaration of their owner's wealth and taste.
#2208. Courtiers in a Rose Garden: A Lady and Two Gentlemen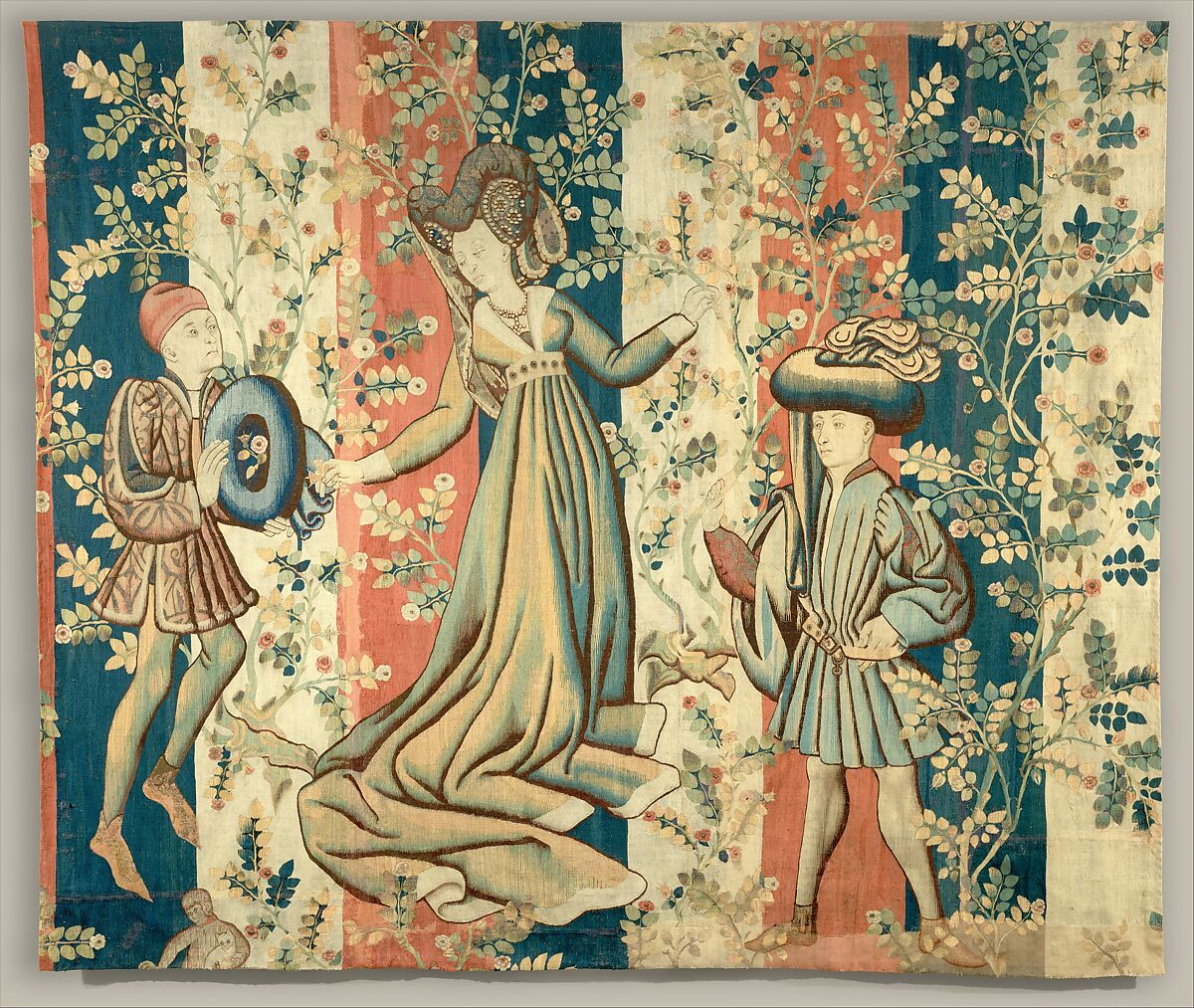 This artwork is meant to be viewed from right to left. Scroll left to view more.