Panel with San Millán
Master Engelram and his son Redolfo Spanish

On view at The Met Cloisters in Gallery 14
The relics of the sixth-century Spanish saint Aemilian were housed in an ornate shrine crafted of ivory, gold, and gems. We are remarkably well informed about the reliquary, which was made on the occasion of the translation (or transport) of the saint's relics from the monastery of Suso to the church of San Millán de la Cogolla, dedicated in 1067. Although the reliquary was damaged during the Napoleonic invasion of Spain in 1809, we know from a 1601 description that The Cloisters' plaque decorated the roof of the shrine. On it we see the saint tending his sheep in the bottom register, while above he receives a blessing from the hand of God at the top of a mountain.

In addition to this plaque, several other ivories from the shrine survive in European and American collections. One, in the State Hermitage Museum, Saint Petersburg, depicts the ivory carver and his assistant in the workshop and bears an inscription that identifies them as Master Engelram and his son Redolfo. Such images of artists were rare in this period, as was the practice of identifying artists by name.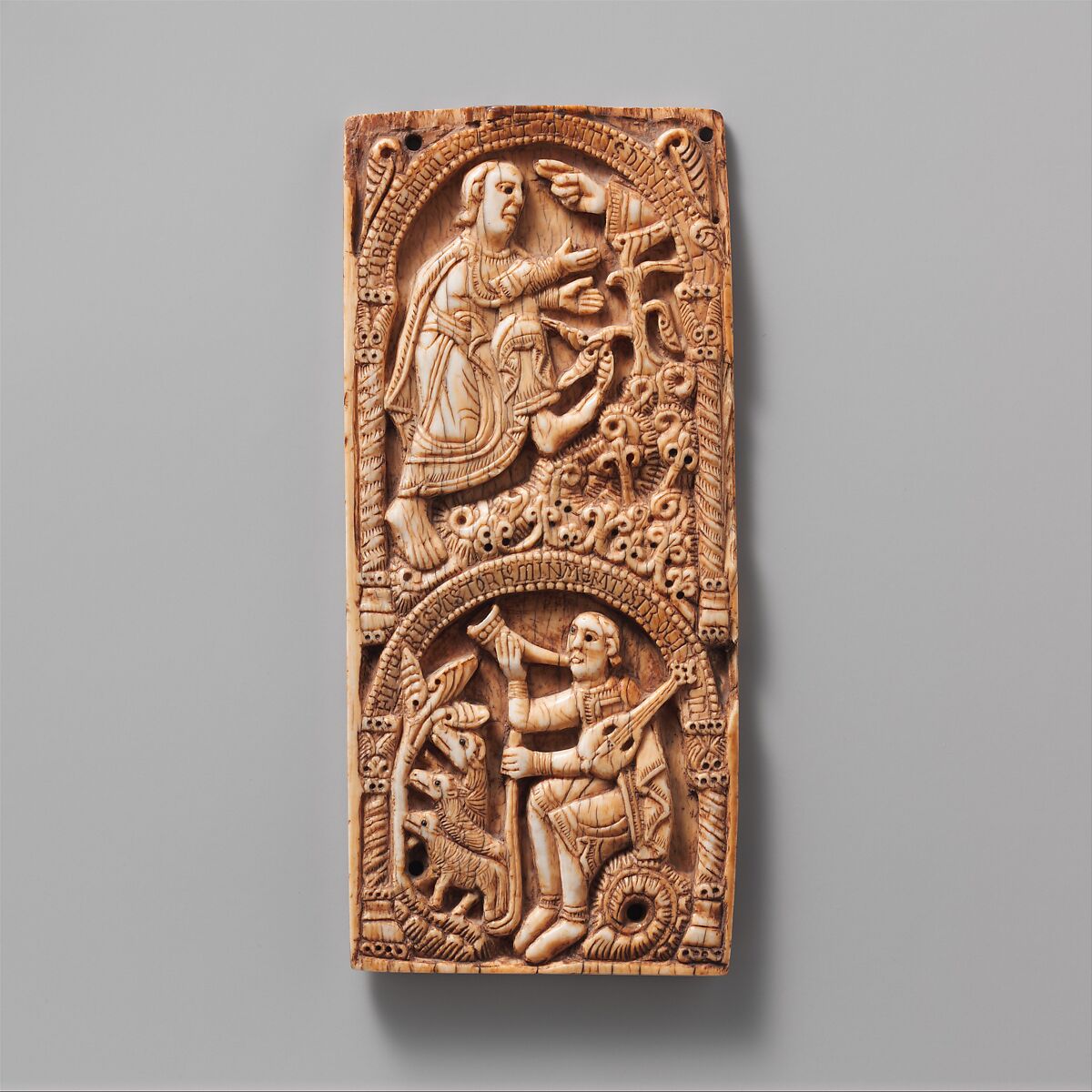 This artwork is meant to be viewed from right to left. Scroll left to view more.