The Cloisters Cross
On view at The Met Cloisters in Gallery 14
One of the masterpieces of Romanesque art, this altar cross with some ninety-two figures and ninety-eight inscriptions is the vehicle for a complex iconographic program that is unrivaled in Christian art. On one side, the stylized trunk of a tree is superimposed on the Cross, and the terminals present scenes from the story of Jesus' death and resurrection. On the other side, Hebrew prophets, each holding a scroll with his own words, surround the central, allegorical medallion of the Lamb of God, apparently being pierced by the personification of Synagogue. Symbols of the Evangelists, authors of the Gospels, appear on the terminals: the lion of Mark on the left, the ox of Luke on the right, and the eagle of John on the top; the angel of Matthew once on the bottom is lost.

It has often been suggested that the cross comes from the English abbey at Bury Saint Edmunds in Suffolk. The richness of subjects and the overall intellectual character suggest intense theological dialogue. Prominent among the inscriptions are several strong invectives against Jews. Though it is impossible to know precisely who commissioned this piece and with what aims, the cross offers some indication of the anti-Jewish sentiment prevalent in England at this time. Indeed, by the end of the thirteenth century, Jews were expelled from the country.
#54. The Cloisters Cross, Part 1
Playlist

54. The Cloisters Cross, Part 1

54. The Cloisters Cross, Part 2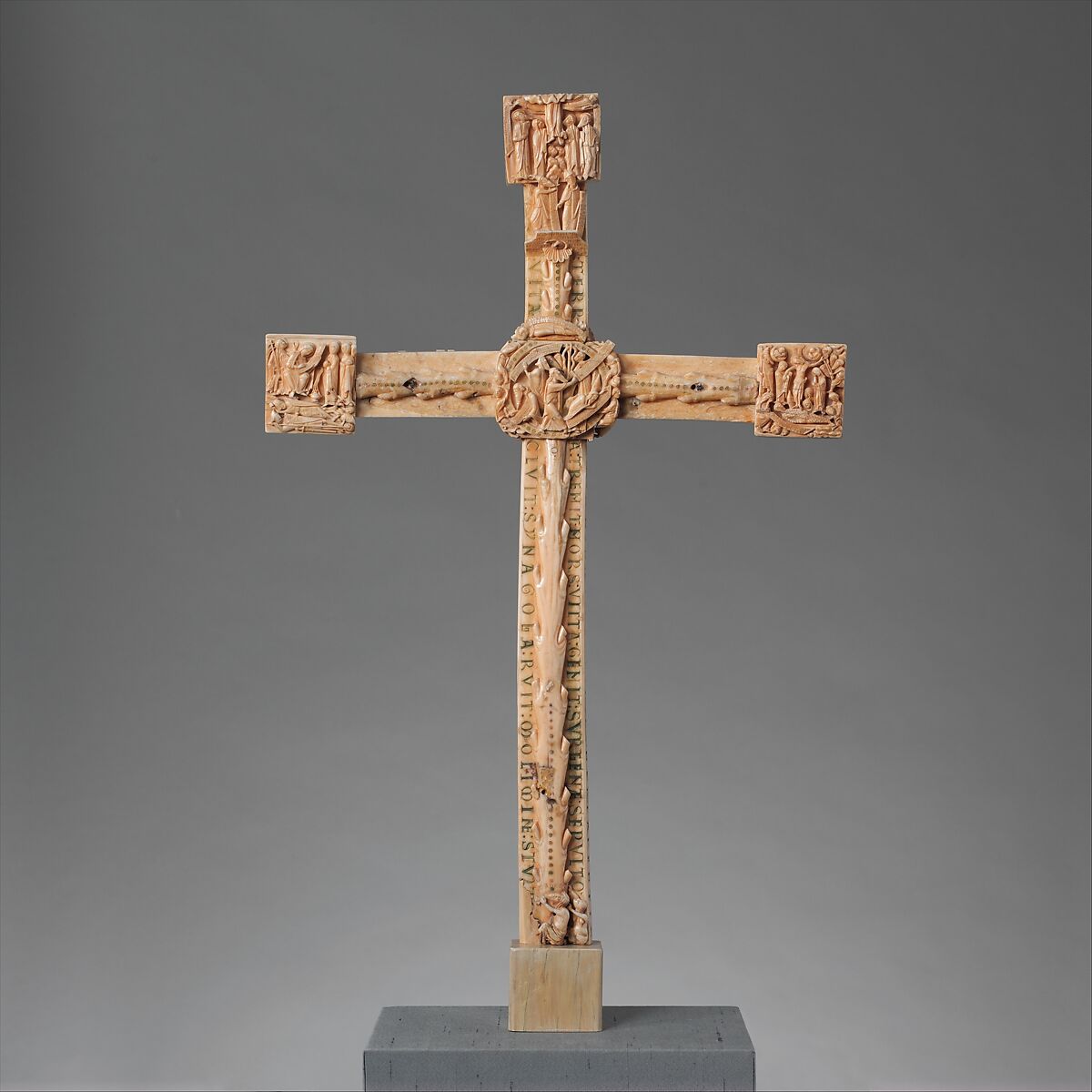 This artwork is meant to be viewed from right to left. Scroll left to view more.