Corbel with a Pair of Beard-Pulling Acrobats
On view at The Met Cloisters in Gallery 03
Mischief and humor abound on the ten architectural supports set around the perimeter of this gallery. Naked grimacing acrobats wrestle and pull violently at each others' beards; a snarling beast proudly claims a bone. Similar mischievous, and sometimes mystifying, motifs are often found on corbels set just under the eaves of the roof on the outside of a church.

Notre-Dame-de-la-Grande-Sauve, the church from which these corbels come, was situated on one of the routes to the shrine of Santiago de Compostela in northern Spain. Set next to a great forest (the silva major from which its name comes) and dominating a hill overlooking the Gironde River, its community grew from seven monks at its founding in 1079 to some 300. The abbey benefited from donations from famous patrons, including a gift from Eleanor of Aquitaine, and Henry II king of England, in 1156.

In the aftermath of the French Revolution, the monastic buildings served as a prison. The church vaults collapsed in 1809, and a fire in 1910 further compromised the site. Still, some related corbels survive on the church exterior.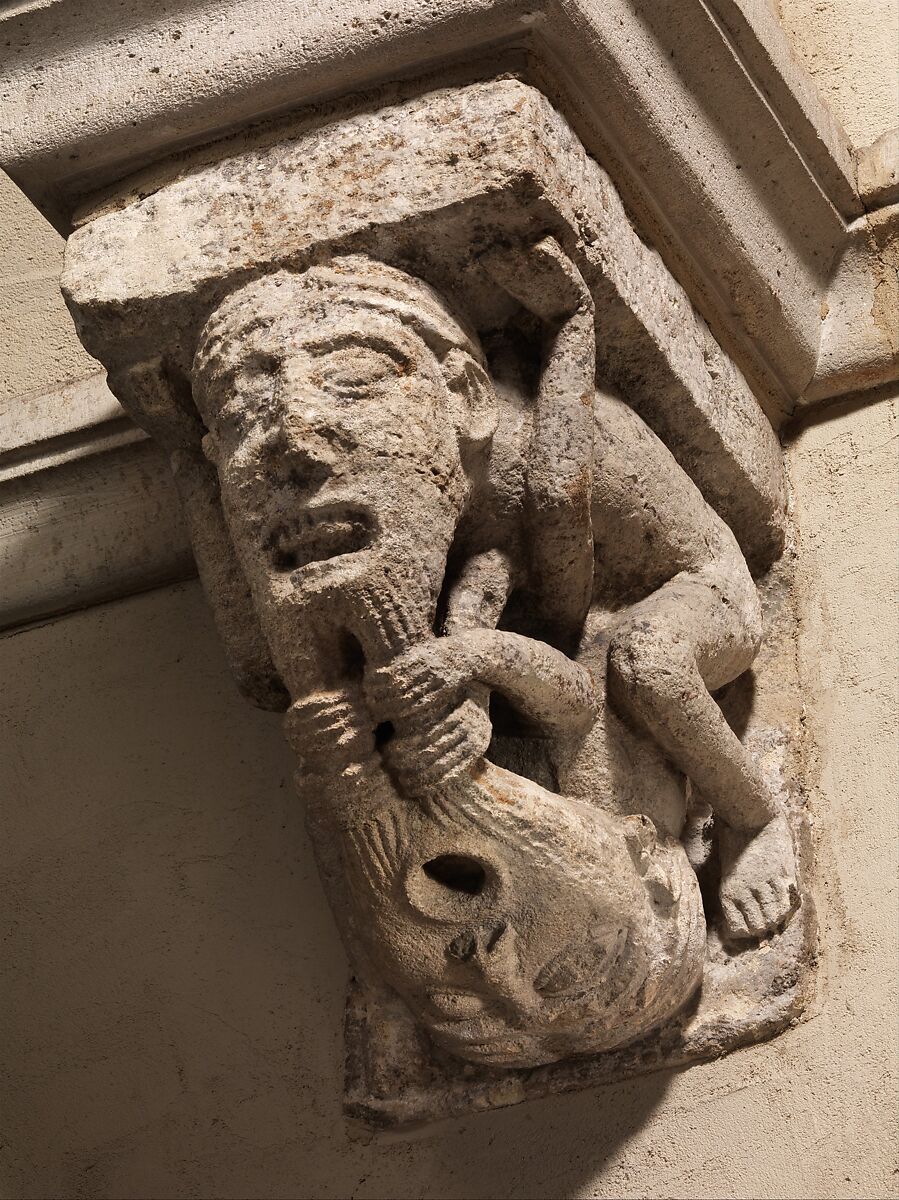 This artwork is meant to be viewed from right to left. Scroll left to view more.