Chapel from Notre-Dame-du-Bourg at Langon
On view at The Met Cloisters in Gallery 04
The right wall of the Langon Chapel is composed of elements originally from the south wall of the choir in the church of Notre-Dame-du-Bourg, which was founded as a dependency of Notre-Dame-de-la-Grande-Sauve in 1126. These sober, spare, yet imposing elements have been installed with little variation from their Romanesque arrangement. Several original elements have been incorporated into the left wall, which was reconstructed with stonework that harmonizes with the facing wall.
The large heads on the capital to the right of the altar were once thought to represent Henry II of England and his wife Eleanor of Aquitaine, who in 1155 visited the monastery upon which the chapel was dependent. This seems unlikely, however, as similar capitals with crowned heads are rather common in Romanesque architectural sculpture. The images on the capitals appear to have no religious or narrative significance. Shaded areas indicate original elements.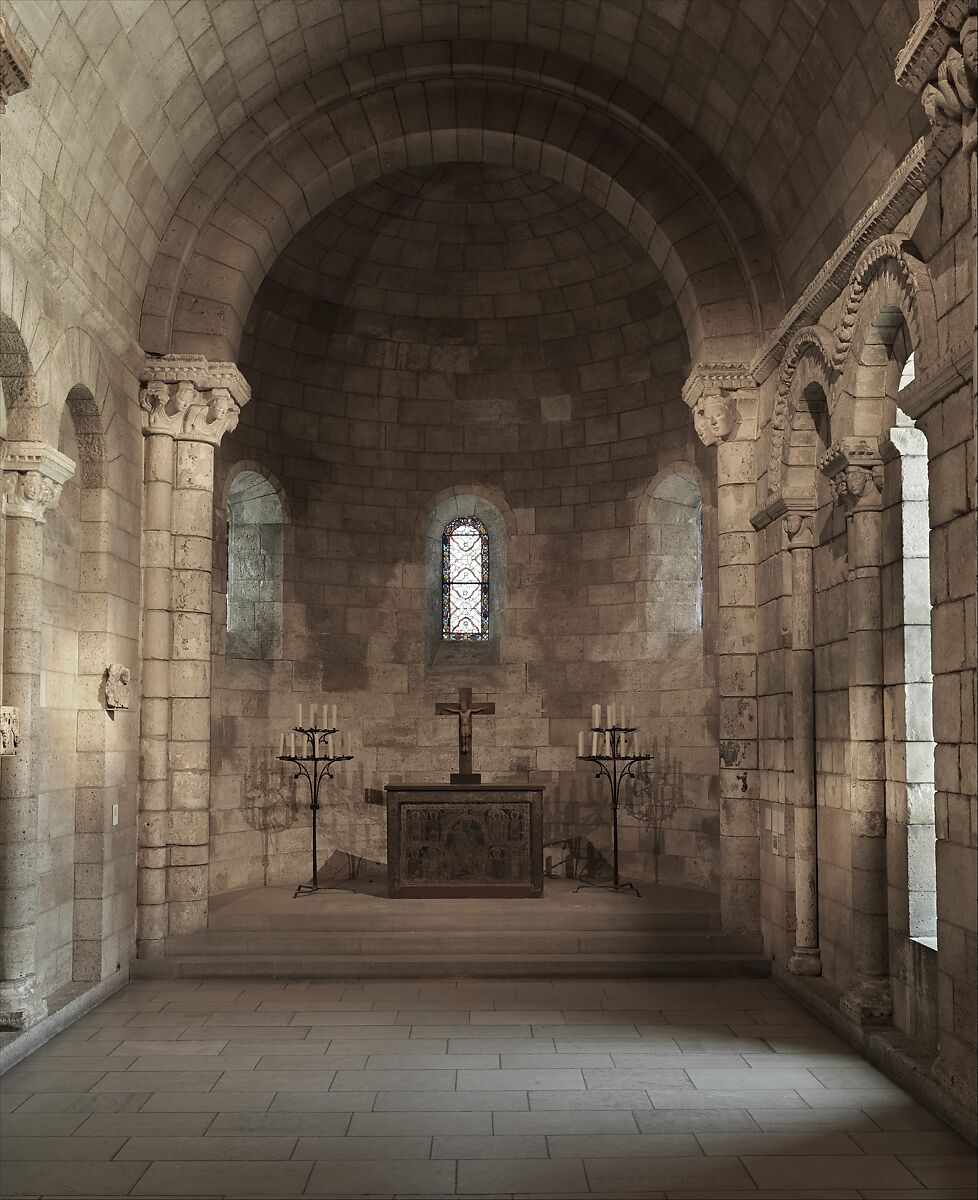 This artwork is meant to be viewed from right to left. Scroll left to view more.