Aquamanile in the Form of a Dragon
On view at The Met Cloisters in Gallery 01
Aquamaniles, which are water vessels used for washing hands, served both liturgical and secular purposes. Those made in the shape of an animal are among the most distinctive products of medieval craftsmen. The most commonly seen zoomorphic aquamaniles are lions, but dragons, griffins, and many other forms were also produced (see acc. nos. 47.101.51, 1994.244).

This striking vessel represents a dragon, which is supported by its legs in front and on the tips of its wings behind, with a tail that curls up into a handle. It was filled through an opening in the tail, now missing its hinged cover. Water was poured out through the spout formed by the hooded or cowled figure held between the dragon's teeth. In addition to its visual power, this aquamanile is distinguished by fine casting, visible in the carefully chased dragon's scales and other surface details.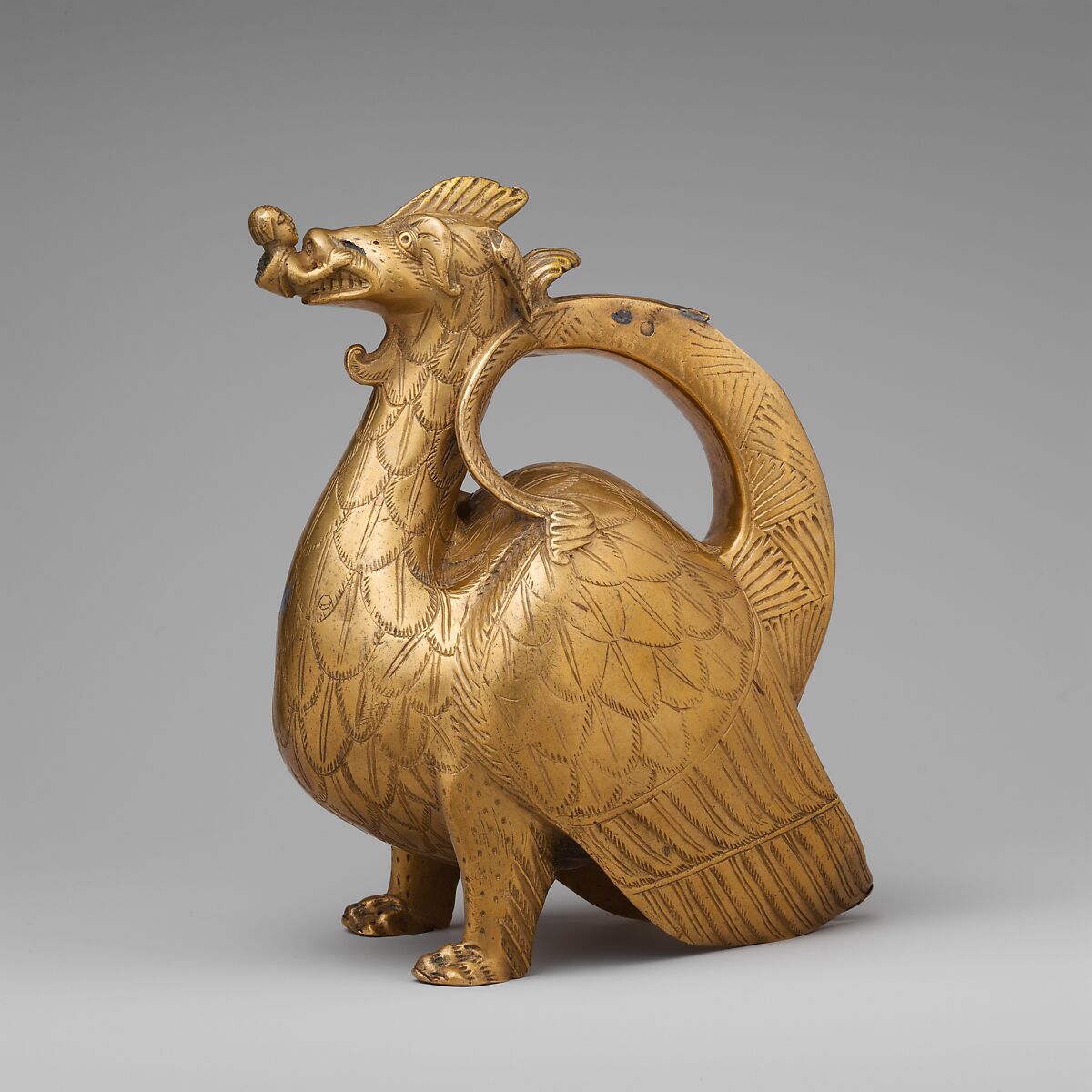 This artwork is meant to be viewed from right to left. Scroll left to view more.