The Agony in the Garden
On view at The Met Cloisters in Gallery 09
Seven scenes from the private chapel of the Ebreichsdorf castle are installed in the Gothic Chapel. Representing episodes from the life of Christ—the Annunciation, Adoration of the Magi, Presentation in the Temple, Baptism, Agony in the Garden, Trial before Pilate, and Harrowing of Hell—they constitute almost all of the surviving stained glass program. The scenes are organized into vertical groups of four rectangular panels, arranged two over two; the lower panels in each group are narrative, while the upper panels represent architectural canopies. Most of the narrative panels contain a single scene, as is the case with the Annunciation, which was originally paired with a Visitation (now in Vienna). Others, however, combine to form a unified episode, such as the Adoration of the Magi.

The glazing program of the chapel has been attributed to a "ducal workshop" favored by the local nobility and best known for its use of rich colors, fanciful architectural forms, and elegant figural styles.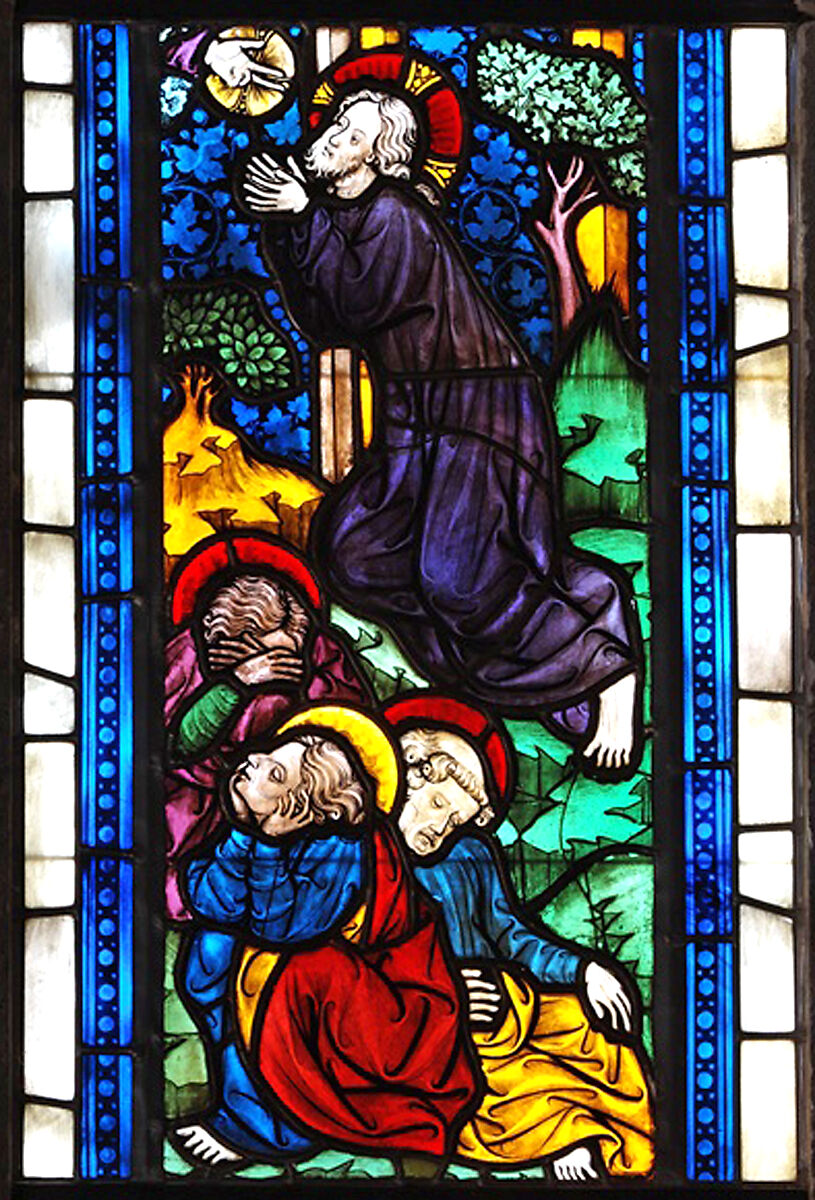 This artwork is meant to be viewed from right to left. Scroll left to view more.