Tomb of Ermengol VII, Count of Urgell
On view at The Met Cloisters in Gallery 09
The rebuilding of the monastic church at Les Avellanes in the Gothic style was undertaken by Ermengol X, count of Urgell, who died in 1314. It was his intention to establish a family burial chapel in the church, and the three large tombs now assembled around the three walls of this room may all date from that time. This tomb ensemble is said to have been made to house the remains of Ermengol VII, who died in 1184 and who was erroneously thought to have founded the present monastery at Bellpuig de les Avellanes. The ensemble was constructed of disparate but contemporary elements and was probably put together in its present form in the eighteenth century when the monastery was revitalized and the abbot was attempting to reestablish land and water claims through historical right. The severe style of the effigy—an elongated figure draped in smooth descending folds defying its prone position and a drawn cadaverous face—is offset by elaborate and richly worked surface detail.
#29. Tomb of Emengol VII, Count of Urgell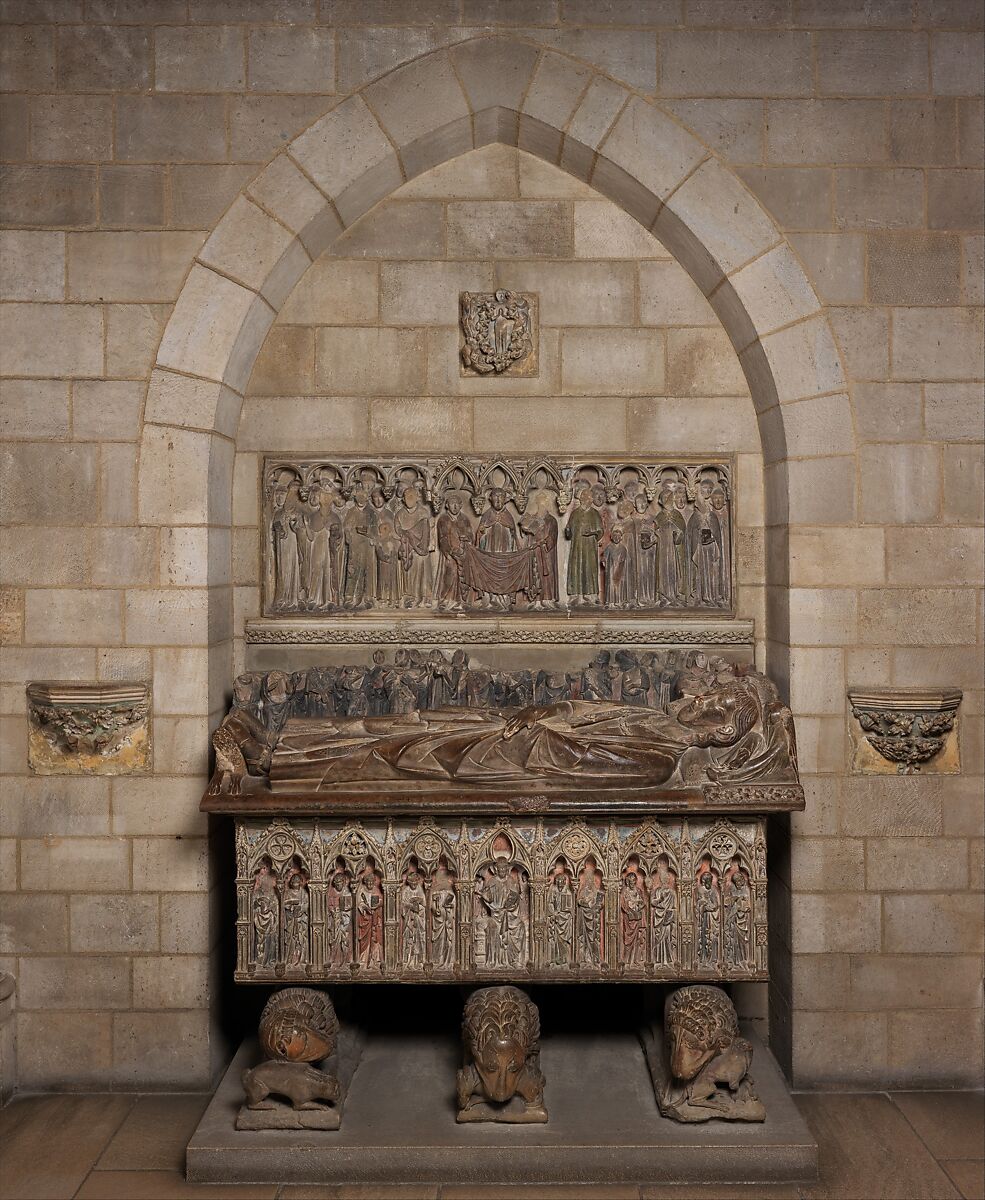 This artwork is meant to be viewed from right to left. Scroll left to view more.