Illuminated Psalter
On view at The Met Fifth Avenue in Gallery 303
Literacy was highly prized in Byzantine state, with its sophisticated secular and clerical elite proving to be enthusiatic patrons of the book arts. This manuscript, one of the approximately fifty so-called aristocratic psalters that survive from the Middle Byzantine era, demonstrates the high quality of that period's book production. The text is elegantly written in gold letters on parchment, with vibrantly colored illuminations set against gilded grounds at selected readings. The iconlike illiminations assist in making the Old Testament text relevant for Christian use. Thus, God, to whom the Psalms are dedicated, is depicted as Christ Pantokrator at the center of elaborate headpiece over the introductory text (illustrated above). The illuminator has painted the face of Christ, the "world ruler" (pantokrator), in the finest Byzantine tradition, layering flesh tones and facial details over a green base color meant to represent shadows. The pairs of birds over the headpiece and in the ornate incipit letter of the text extend the Christian reference by evoking the dual nature of Christ--equally man and god.

Pslaters were popular throughout the medieval Christian world, in both the East and West, for prayers during the liturgy in churches and monasteries, as weapons against demons, and as the primary texts for learning to read.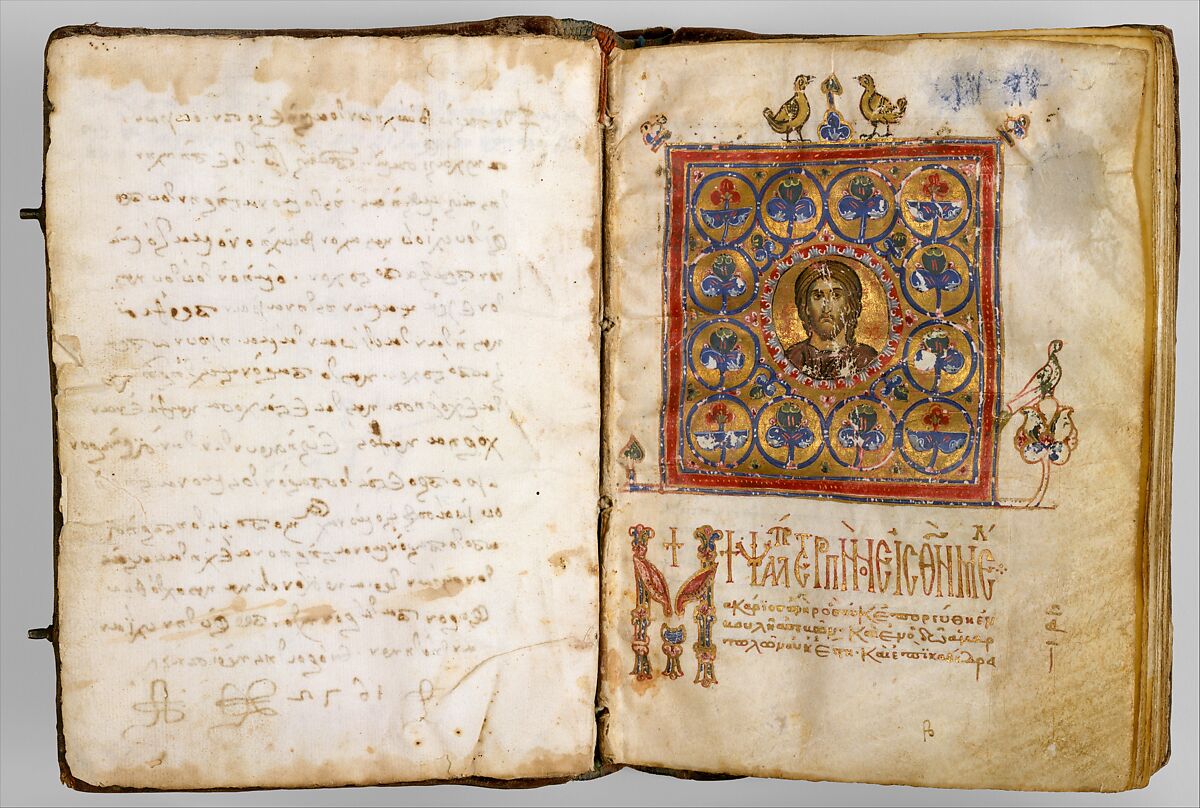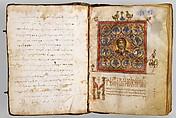 This artwork is meant to be viewed from right to left. Scroll left to view more.