Bird among Camellias in Snow
Sō Shiseki Japanese

Edo period (1615–1868)
Not on view
Sō Shiseki, born in Edo (present-day Tokyo), went to the port city of Nagasaki to study with Song Ziyuan, a Chinese artist who taught painting there. His devotion to his master was so profound that he adopted the name Sō Shiseki ("song purple stone"), an explicit reference to sō shigan ("song purple cliff"), the Japanese pronunciation of his teacher's name.

After his return to Edo, Sō Shiseki taught a blend of Chinese and Western realism; this style, adopted by his many followers, came to define the Nagasaki school of painting. One of his followers was his son, Sō Shizan, whose work is also shown in this gallery. The principal pictorial elements in Sō Shiseki's paintings are meticulously detailed in brilliant colors against a neutral background, save for some lightly brushed-in wash.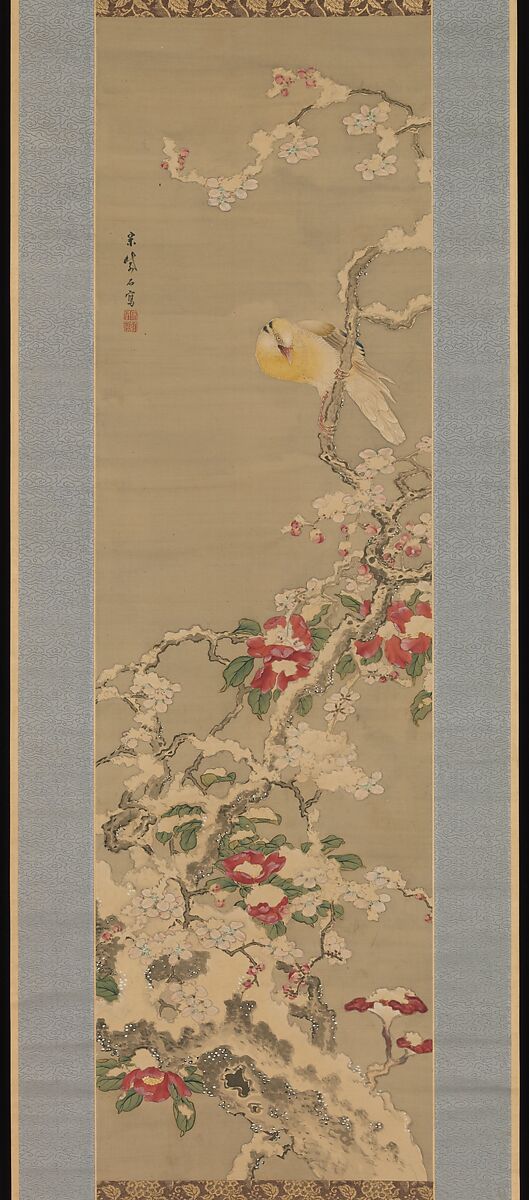 This artwork is meant to be viewed from right to left. Scroll left to view more.