Landscapes Painted for Yuweng
Fan Qi Chinese

Not on view
Fan Qi worked in an unusually precise and realistic style. He was also among those painters most clearly influenced by Western landscape techniques, which were imported to Nanjing through the prints, books, and paintings brought by Jesuit missionaries.

In this album Fan's interest in describing the changing seasons, times of day, and differing qualities of light and atmosphere recalls the descriptive goals of Song painting. In contrast to Song landscapes, Fan's minutely described scenery, his accurate use of foreshortening, and his interest in the coloristic effects of sunlight result in an almost documentary quality.
#7630. Landscapes Painted for Yuweng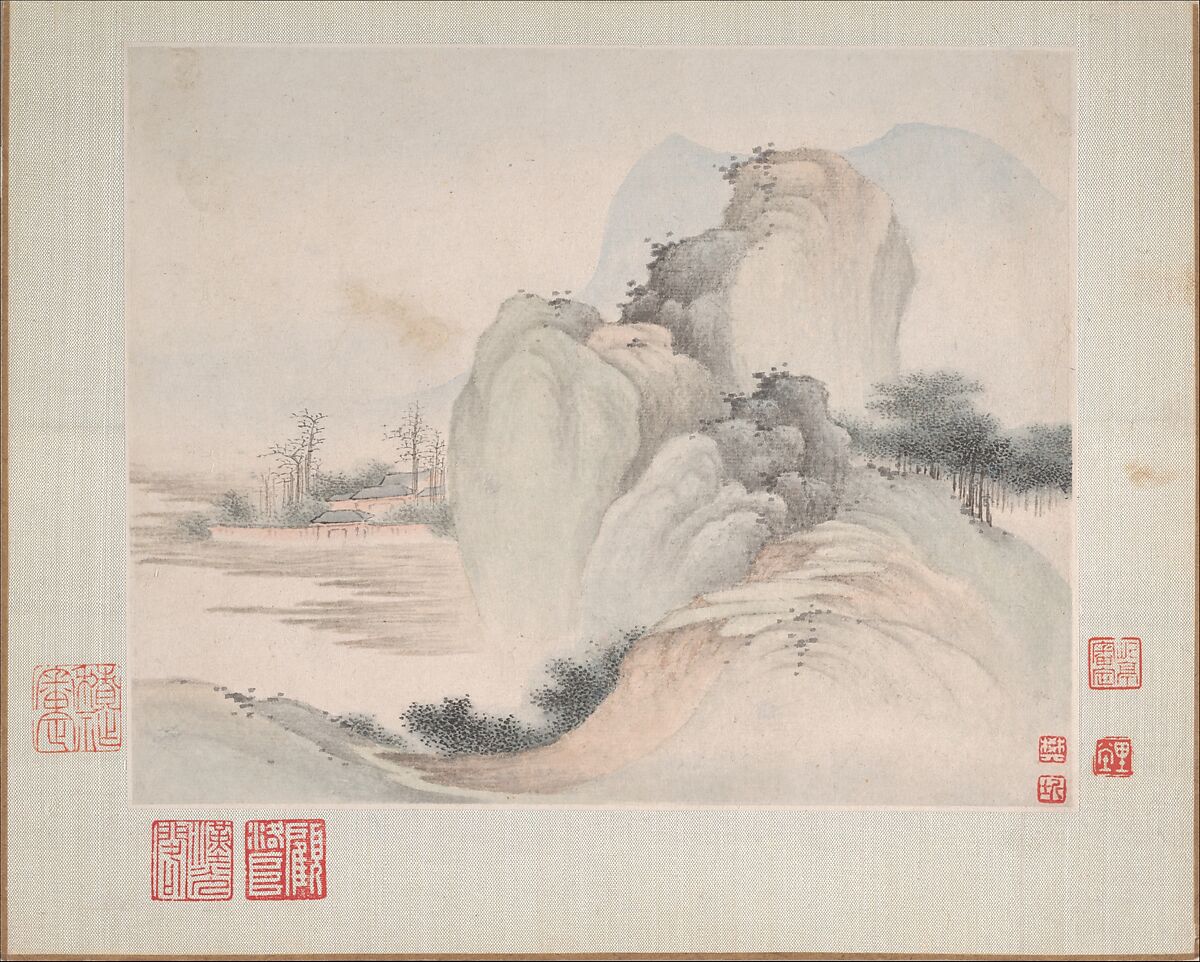 This artwork is meant to be viewed from right to left. Scroll left to view more.