The Palace of Nine Perfections
Yuan Jiang Chinese

Not on view
Yuan Jiang thrived in the commercial world of his native Yangzhou. Catering to the vogue for large-scale hanging scrolls and multipaneled screen paintings as decoration in the ostentatious mansions of the city's mercantile elite, Yuan specialized in intricate visions of palatial complexes set within sumptuous blue-and-green landscapes intended to evoke Tang and Song prototypes.

This screenlike set of scrolls depicts an eighth-century imperial retreat in the hills north of the Tang capital, Chang'an (present-day Xi'an). Destroyed by the end of the Tang dynasty (618–907), the Palace of Nine Perfections is remembered as one of the most splendid residences ever built, with grounds so vast that it was necessary to travel between halls by horseback.

Royal palaces have always been likened to Daoist paradises, and Yuan's vision plays on this theme, with Qing-style palatial buildings set in a fantastic landscape that suggests the enchanted realm of the immortals. But Yuan may have had another model in mind. Executed just two years after the Kangxi emperor (r. 1662–1722) visited Yangzhou on his second southern inspection tour, the painting, which includes a regal entourage—with the emperor and his parasol-bearer prominently featured in the foreground—was undoubtedly also inspired by the ceremonial processions and lavish gardens created to celebrate the imperial visit. Combining legend and architectural fantasy with thinly veiled references to contemporary events, Yuan's painting is a celebration of the grandiose materialistic lifestyle to which the high society of Yangzhou aspired.
#7640. The Palace of Nine Perfections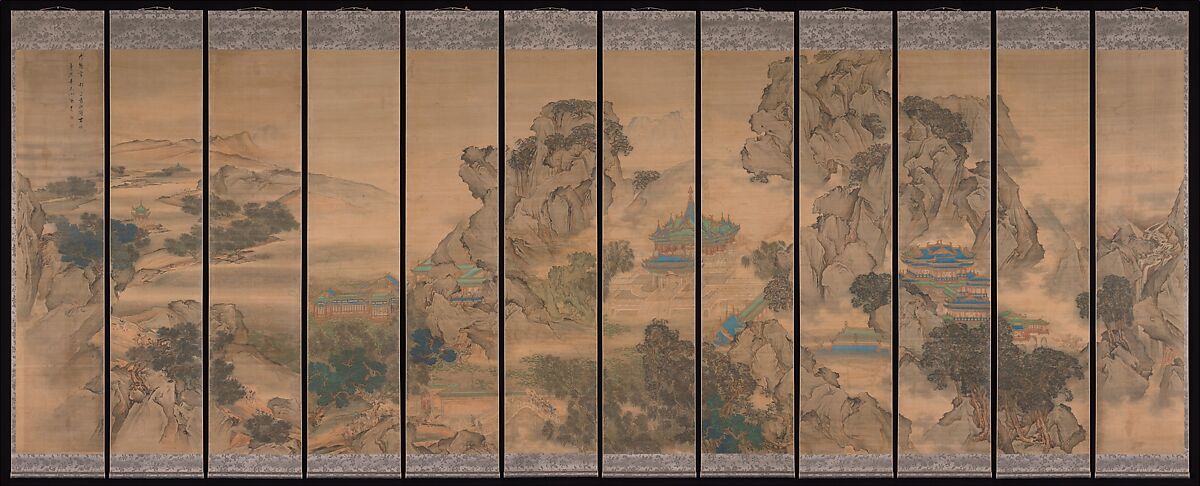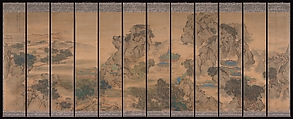 This artwork is meant to be viewed from right to left. Scroll left to view more.