Positive Organ
Not on view
The positive is a small type of organ with a single manual that can be moved around for performances or religious music or secular chamber music. The organ can generally have a handful of pipes and is not as small as the portative organ, which has a single rank of pipes and, as its name suggests, is meant to be very easily transported.

The organ is housed in a rectangular softwood case with six gilt wood panels set into the four sides. The keyboard has forty-nine keys and there are six stops. The larger ranks of pipes are mounted diagonally within the case and two leather straps are pulled to pump the organ. The instrument has three music racks that fold up from the top of the instrument, one for the keyboard player, and one on either side of the instrument to be used by singers or instrumentalists in the performance of chamber music.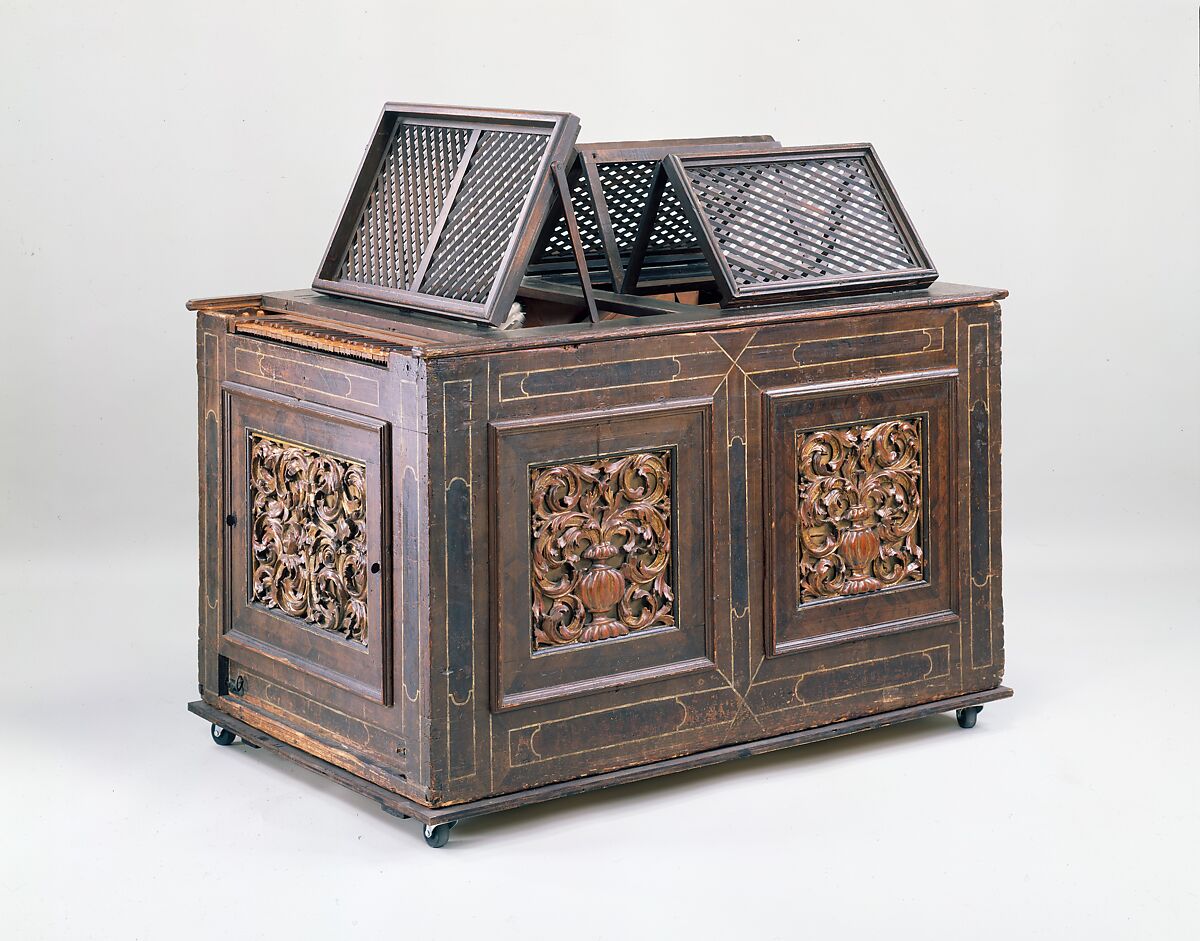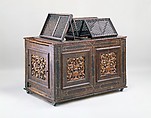 This artwork is meant to be viewed from right to left. Scroll left to view more.