Upright Cabinet Piano
Not on view
Firth, Hall & Pond was a New York based partnership of John Firth, William Hall, and Sylvanus Pond that existed between approximately 1833 and 1847 when Hall broke with the others. The company was a major music publisher and manufacturer, as well as selling all manner of music merchandise. It is unlikely that the firm actually produced pianos, but probably contracted with another maker to provide them with instruments to sell.


Technical description: Mahogany and mahogany veneer case, upper section of case consisting of "sunburst" panel of silk and massive cornice supported by tapered, mahogany veneered columns with gilt brass mountings, heavy square, tapered mahogany legs with fluted corners and carved scroll capitals; ivory naturals with molded fronts, ebony accidentals; compass FF--f4 (73 keys); English upright sticker action; wires attached to upper portion of stickers push upwards on projecting arms of dampers hinged to wood rail, dampers, lined with felt, are thereby lifted from the strings. Lowest 13 notes double-strung, rest triple-strung; bottom 13 notes steel-wound. Left pedal shifts action rail for "una corda", right pedal lifts dampers. (L Libin 5 August 76).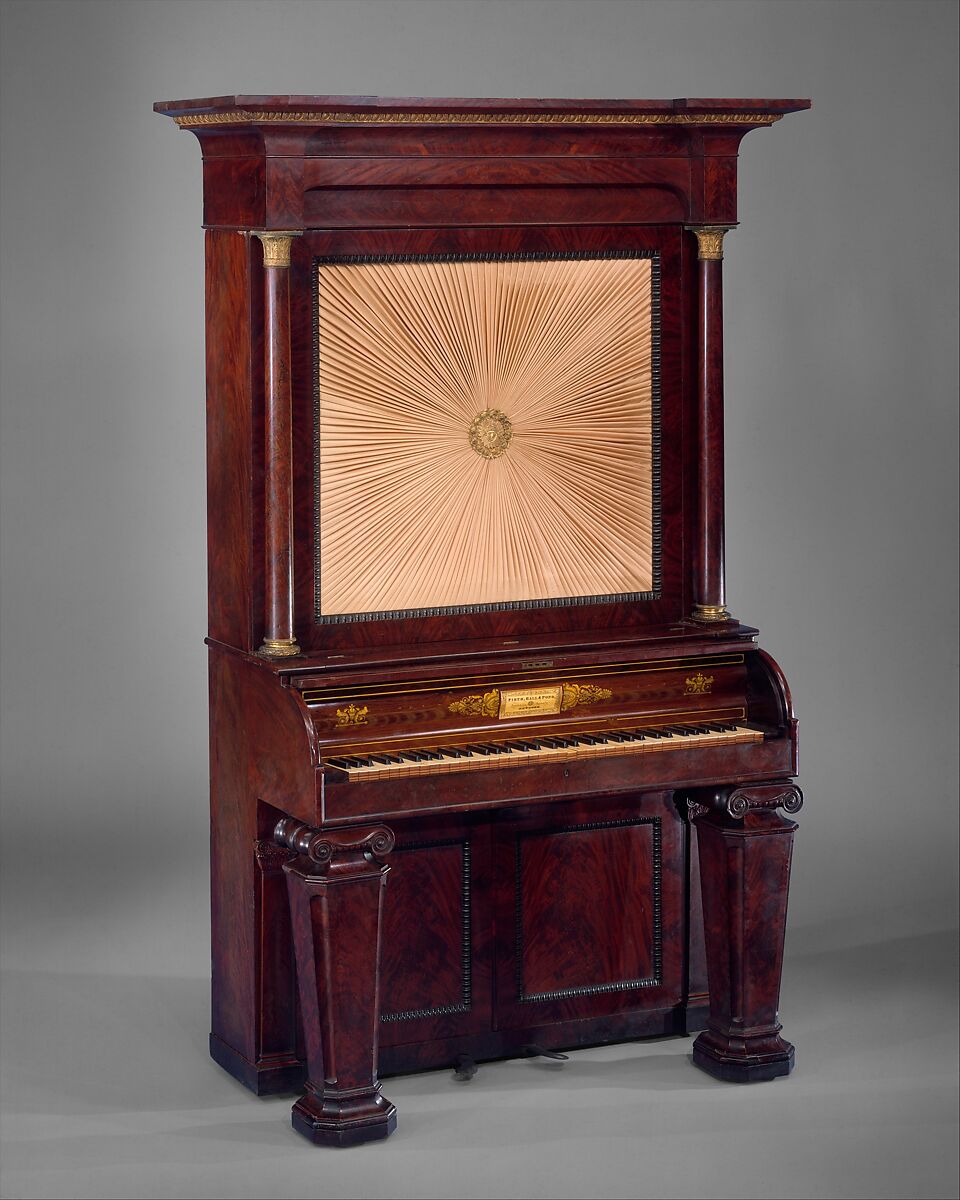 This artwork is meant to be viewed from right to left. Scroll left to view more.