Violoncello
Jean Baptiste Vuillaume French

Not on view
Jean-Baptiste Vuillaume (1798-1875) is considered to be the finest and most important luthier of the nineteenth century. He made over 3,000 instruments and carried out many experiments including a giant three-stringed "Octobass" which stood over 11 feet high.

Description: Spruce top in 2 pieces with medium grain widening toward the sides; 2-pieces maple back with figure descending toward the sides; matching maple ribs; neck possibly not original; pegbox grafted to neck; orange-brown varnish.
#Allegro ma non troppo from String Quartet No. 10 in E-flat Major, Op. 51 by Antonín Dvořák performed by the American String Quartet: Peter Winograd ("Antonius" violin 34.86.1), Laurie Carney ("Francesca" violin 34.86.2), Daniel Avshalomov, viola, and Wolfram Koessel (cello 1984.114.1) May 17, 2012 for the American Musical Instrument Society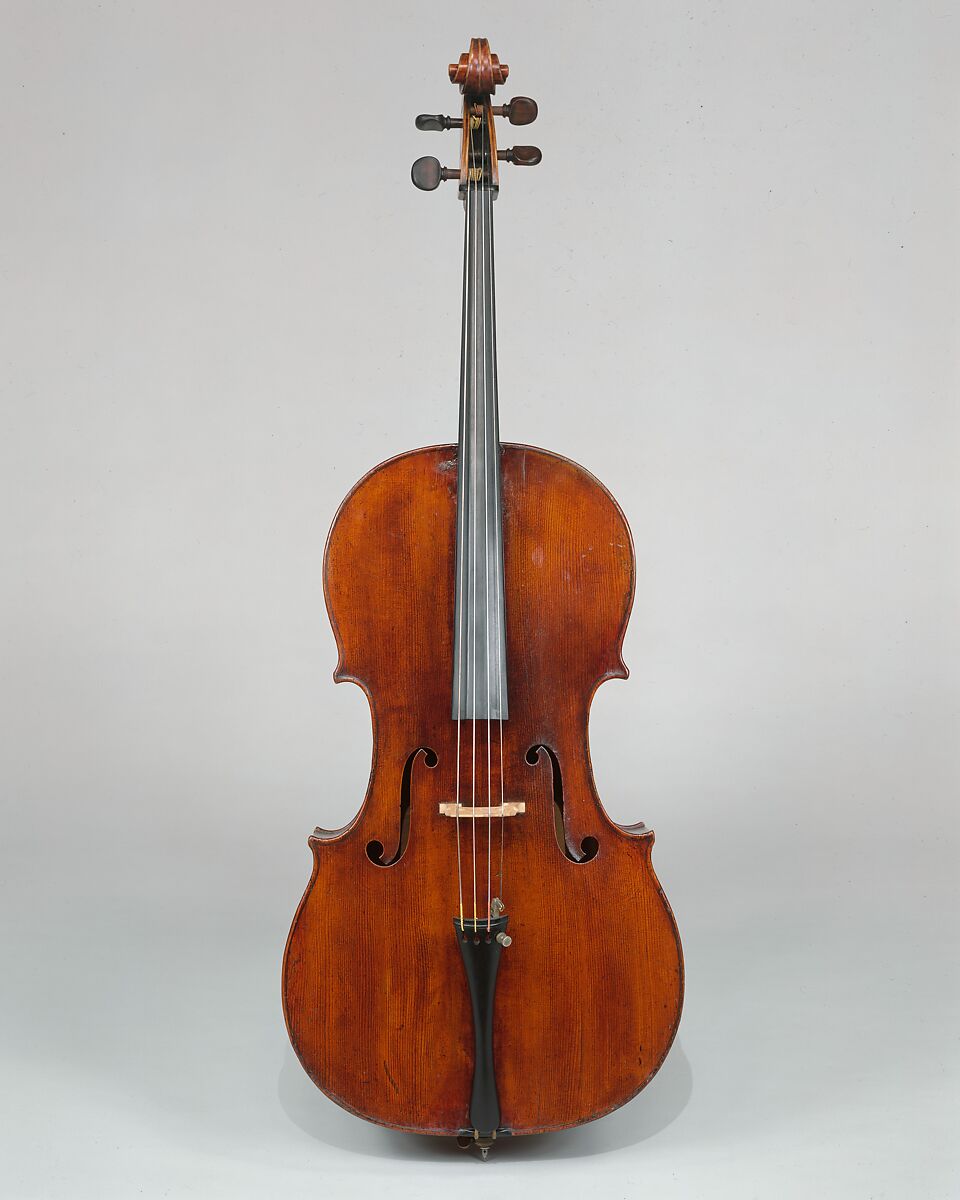 This artwork is meant to be viewed from right to left. Scroll left to view more.