Guitar
Johann Anton Stauffer Austrian

On view at The Met Fifth Avenue in Gallery 681
An engraved paper label in the body states: "Nach dem Modell
/ des Luigi Legnani 3347 / von Johann Anton Staufer / in Wien
N-480 / Stauffer [MS signature]." Rinaldo Luigi Legnani (Ferrara,
1790–Ravenna, 1877) was a guitar virtuoso as well as amateur
violin and guitar maker who developed a guitar design
emulated by Stauffer. This example has a small, narrow waisted
body with a one-piece back, sides of maple, and top
of spruce. The neck angle (and thus the height of the strings,
or the "action") can be adjusted with a key mechanism. Johann
Anton Stauffer was the son of Johann Georg Stauffer.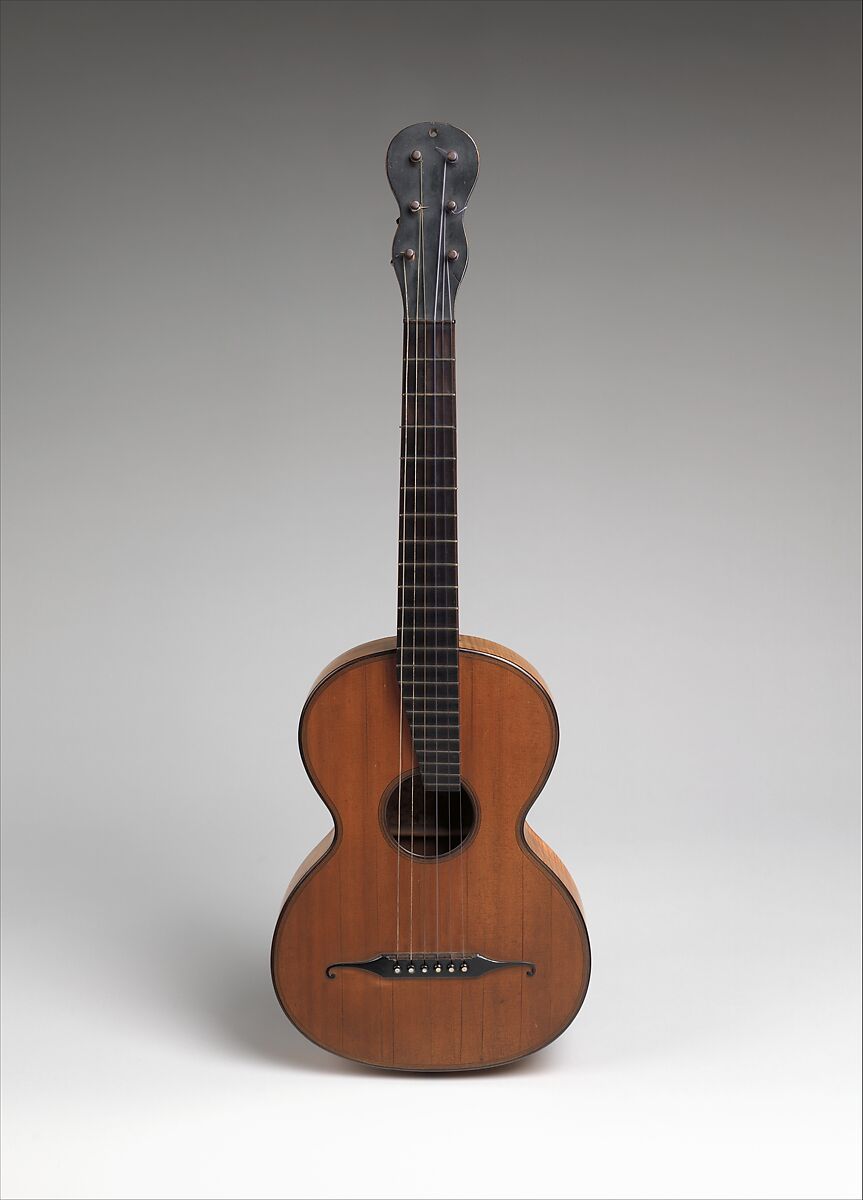 This artwork is meant to be viewed from right to left. Scroll left to view more.