Poems on Paintings, Written for Ma Yueguan
Jin Nong Chinese

Not on view
In this album Jin Nong transcribed thirty-eight poems that he had recently composed. It begins with a set of twenty-four quatrains on the topic of earlier painters from the Tang (618–907) through the Yuan (1271–1368) period, followed by three poems on his self-portrait and others inspired by specific occasions. Jin dedicated this work to Ma Yueguan (1688–1755), a wealthy salt merchant and respected bibliophile in Yangzhou whose coterie included numerous eminent artists and scholars.

First known as a talented poet and then as an eccentric calligrapher, Jin Nong had, by this time, also begun to make a name for himself as a painter. His exact, angular brushstrokes, derived from ancient inscriptions carved on stones and bronzes, mellowed slightly in his old age, as here. More than representative of Jin's late writing style, the album alludes to his attainment of the "Three Perfections": poetry, calligraphy, and painting.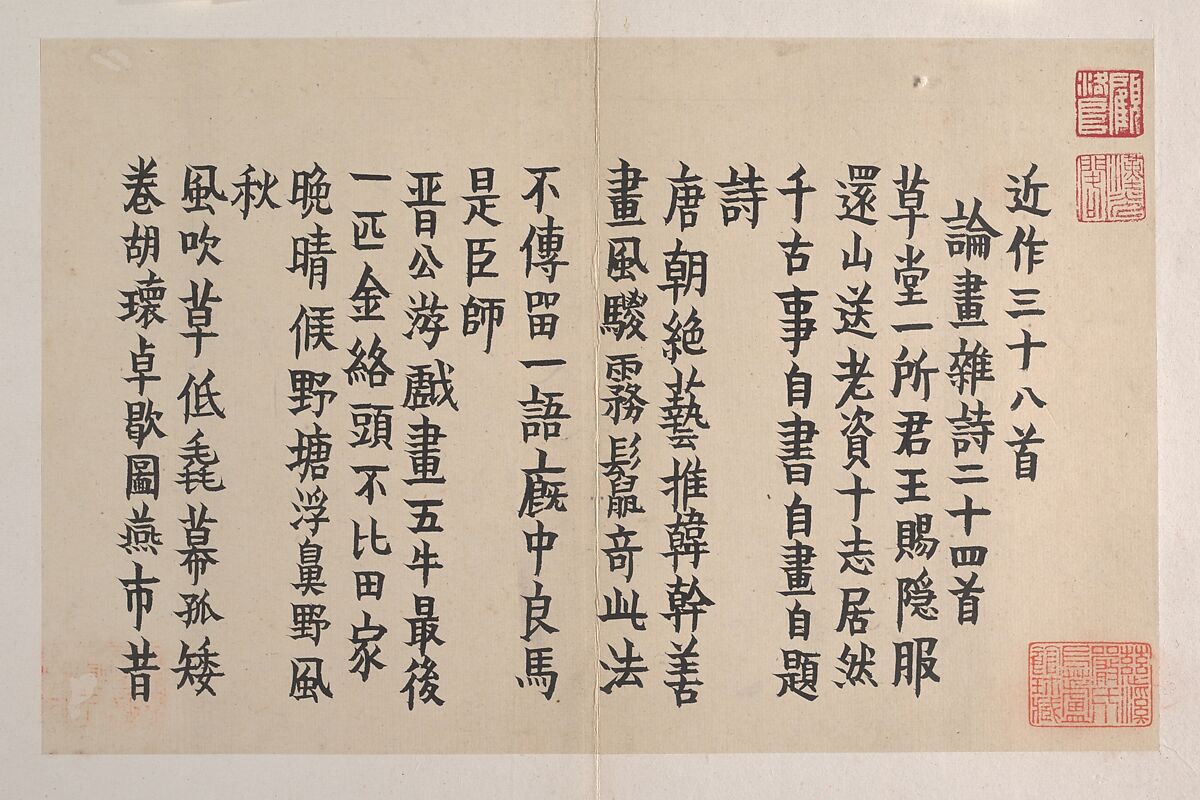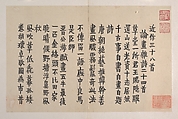 This artwork is meant to be viewed from right to left. Scroll left to view more.