Plum blossoms
Jin Nong Chinese

Not on view
Jin Nong started painting plum blossoms in 1756 at the age of sixty-nine. This monochrome album was reportedly painted during a six-week stay at Luo Ping's home in Yangzhou in 1757.

Jin Nong's innovative plum paintings are poised between representation and abstraction. The images range from the exuberance of lacy blossom-laden boughs to the restrained elegance of a single budding branch. There is a graphic quality to Jin Nong's compositions, achieved through a tight interlocking of painted image, calligraphy, and seals. His poetic inscriptions, written in his typically exact, vigorous manner, not only deepen the meaning of his imagery, but also act as graphic motifs that further animate each composition.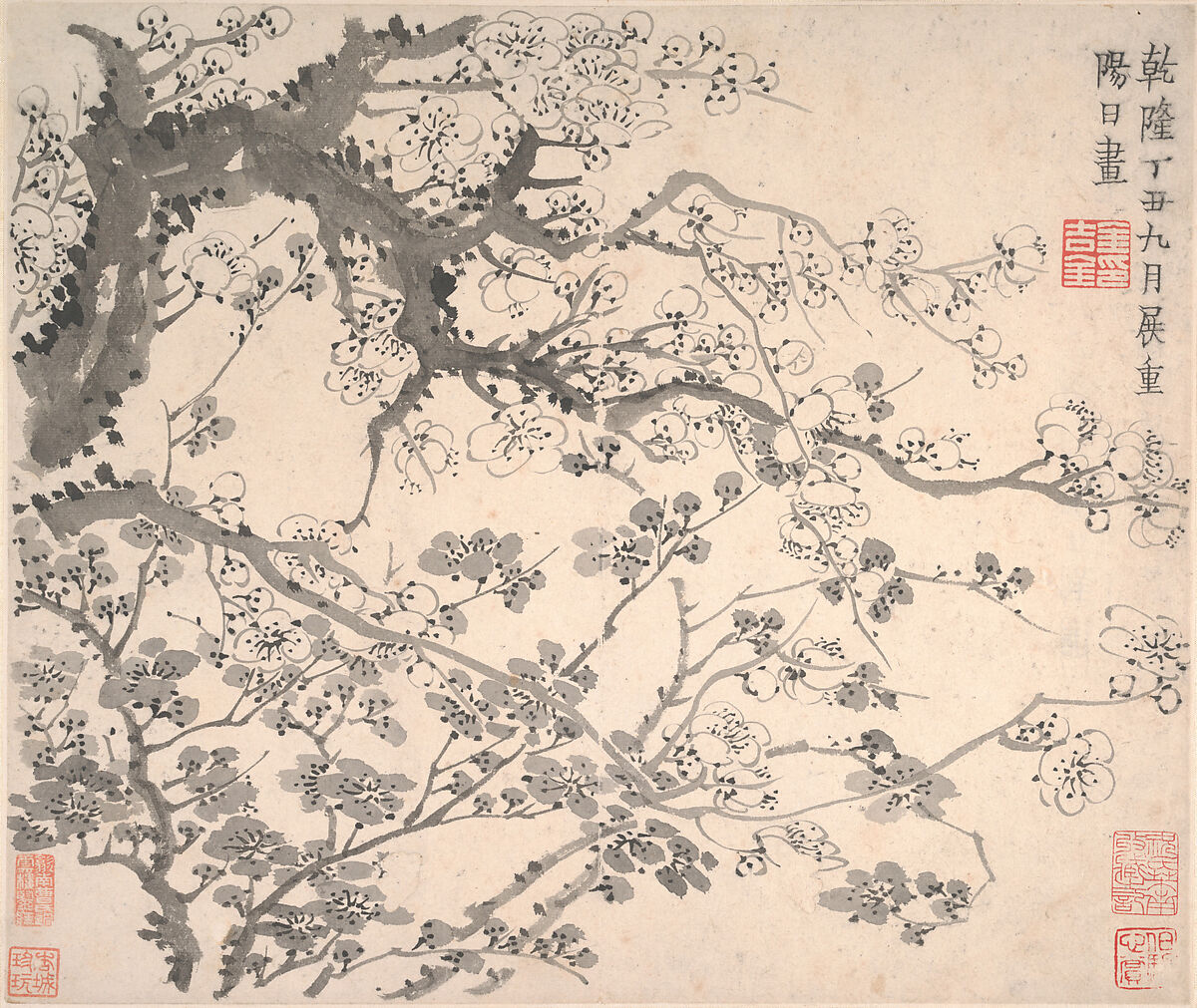 This artwork is meant to be viewed from right to left. Scroll left to view more.