Courtesan Writing a Letter
Kaigetsudō Doshin Japanese

Not on view
Departing from the standard Kaigetsudō-atelier compositional formula of depicting courtesans standing and otherwise unoccupied, here Doshin depicts his subject seated and writing a letter, no doubt to a special client. Courtesans reading or writing letters became a popular subject for ukiyo-e painters of the late seventeenth and early eighteenth century, and its origins may be traced to more complex genre screens and handscrolls depicting male and female figures within the pleasure district of Kyoto or Edo. The brilliantly colored floral pattern of the woman's clothes effectively sets off the chalk-white expanses of the letter paper, her delicate hands, and her plump face. The garments are outlined in heavy strokes of dark ink, a feature common to compositions produced in the Kaigetsudō studio.

As did all other successors of Kaigetsudō Ando, Doshin signed his name on this work as "Matsuyō" (meaning "last leaf") of Kaigetsudō. The seal appears to read "Ando," and indeed many Kaigetsudō artists continued to use the seal of the studio's founder.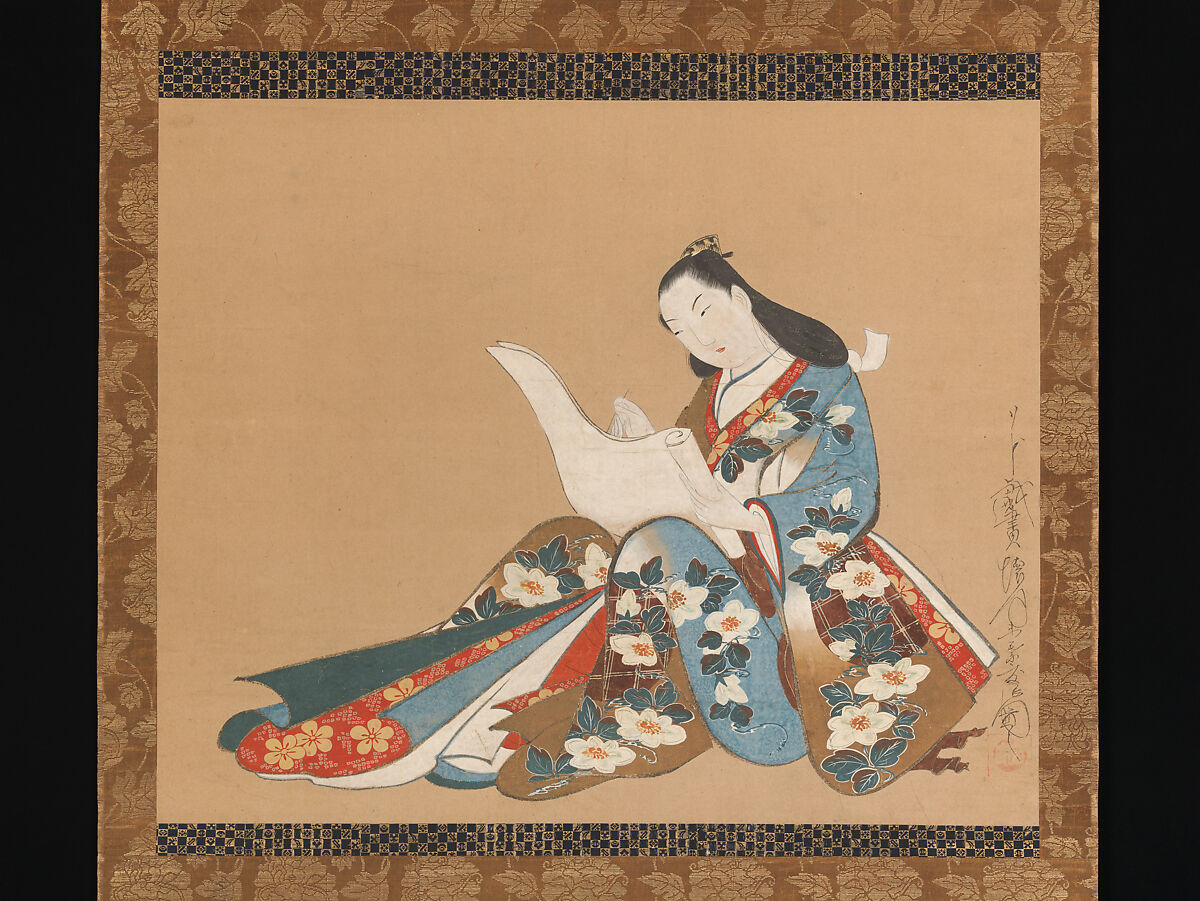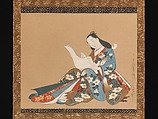 This artwork is meant to be viewed from right to left. Scroll left to view more.