On a Rustic Bridge, Carrying a Zither
Urakami (Uragami) Gyokudō 浦上玉堂 Japanese

Not on view
An elderly man with a servant carrying a zither (Chinese: qin; Japanese: koto) on his back traverses a bridge toward an awaiting acquaintance. Characteristic of Uragami Gyokudō's later works, from his sixties and early seventies, the painting at first glance seems uncontrolled; short twigs explode from trees like firecrackers and dry willow leaves burst forth in scratchy lines. On closer inspection, however, this work reveals a careful structure: the mountains, hills, and rocks roughly laid out in light washes of ink, which are animated by darker strokes applied in clear, rhythmic movements that impart life and vitality to the forms.

Gyokudō was a retainer for the Ikeda daimyo clan in Okayama in his early career. At age forty-nine he retired to pursue the life of a literatus, focusing on performing and composing for the seven-stringed zither (shichigenkin) as well as painting expressive ink landscapes.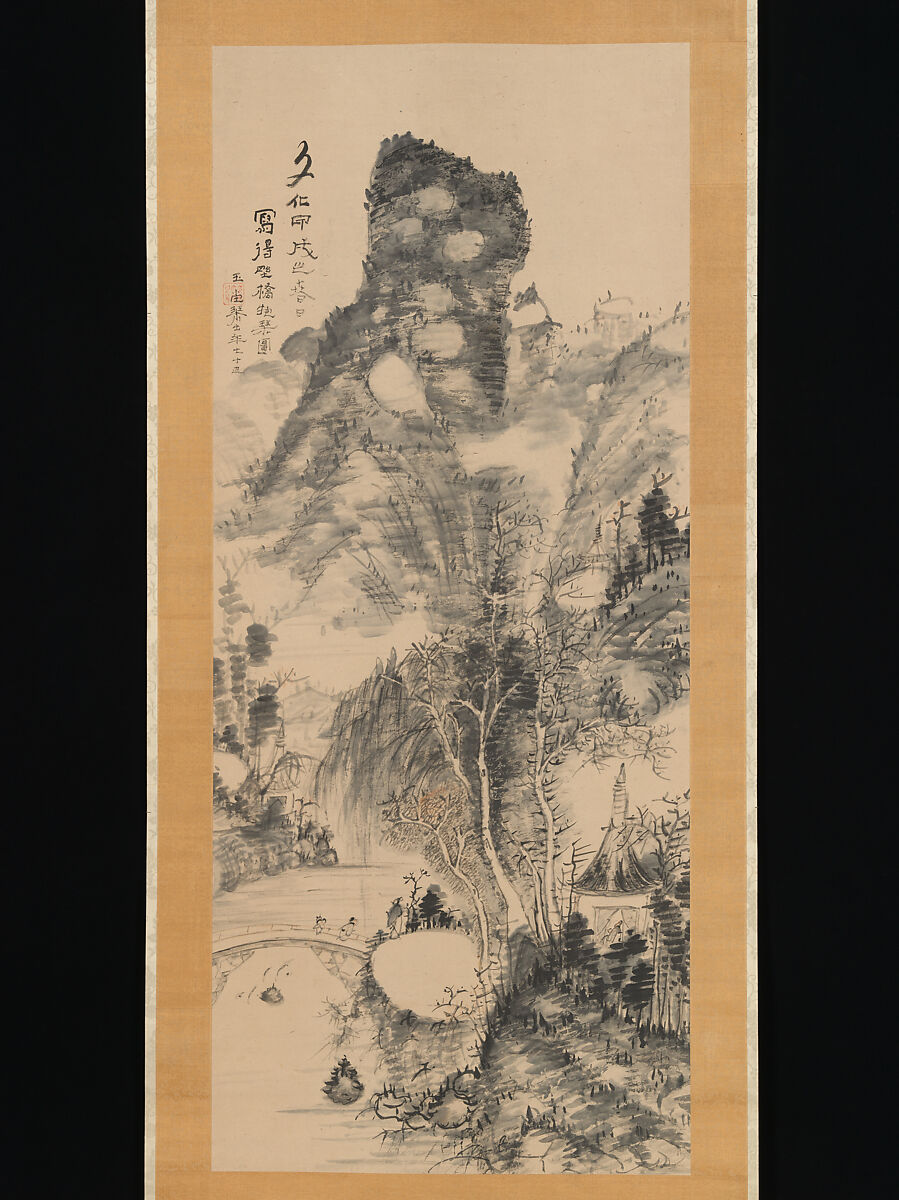 This artwork is meant to be viewed from right to left. Scroll left to view more.