Cicada on a Grapevine
Bokurin Guan Japanese

Not on view
At the end of summer, the leaves of a grapevine have withered, its fruits have ripened, and a solitary cicada clings to the vine. This scroll was originally paired with a painting now in the collection of the Kyoto temple Honpōji that features a grasshopper, vibrant leaves, and darker fruits of a plant at peak ripeness. Grapevines, with their abundant, long-lasting fruit, are traditionally associated with fecundity and perpetuity.

Little is known about the artist Guan but it appears that he was a Zen monk of relatively minor status. In this lyrical composition, his graceful, controlled handling of the brush and sharp eye for details in nature suggest that he was well trained in the art of monochrome ink painting.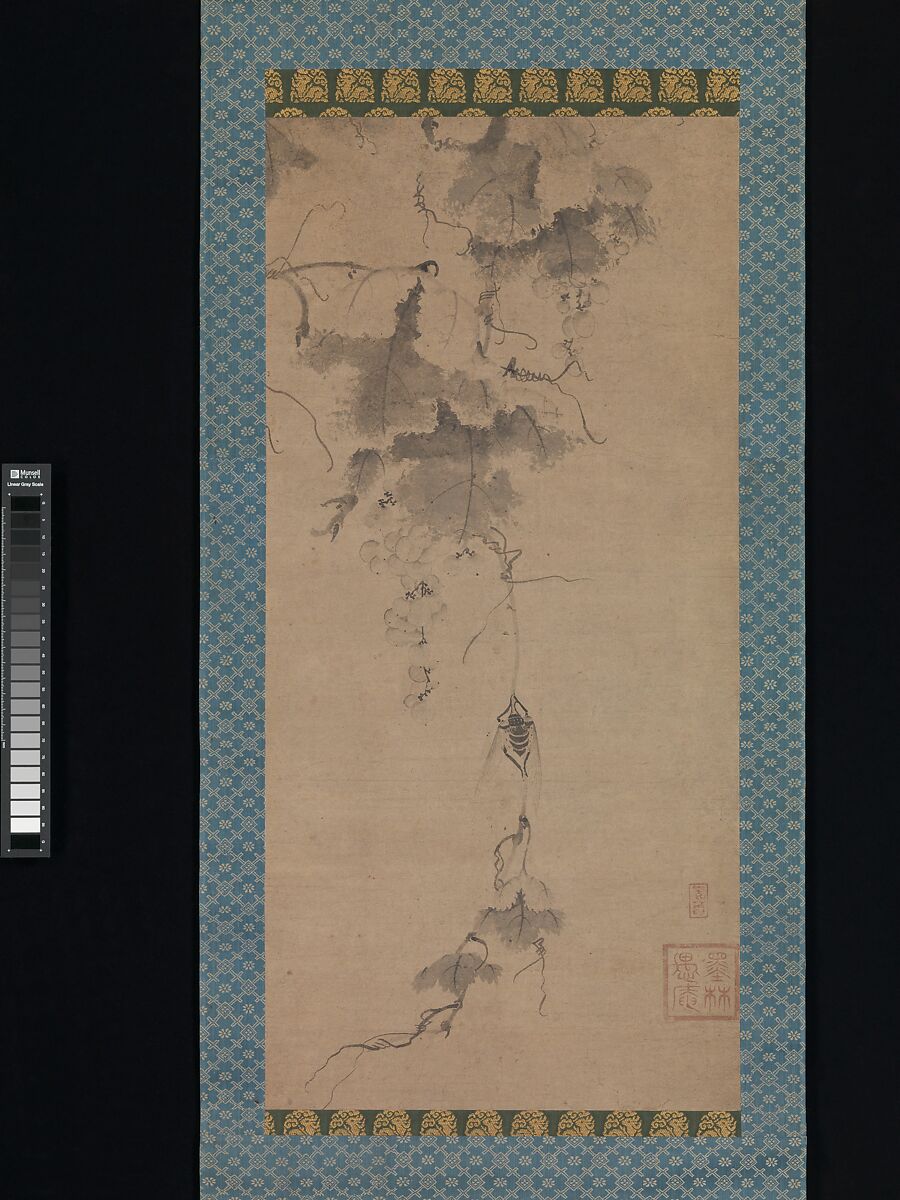 This artwork is meant to be viewed from right to left. Scroll left to view more.