Robe
Not on view
The native people of Northern Japan are called the Ainu and historically have been culturally distinct from the Japanese--in language, religion, and artistic traditions. Among the most renowned of their works of art are wood carvings and textiles.

The Ainu's distinctive attush cloth is made from the inner bark of the elm tree or from linden or nettle plants. Men were responsible for collecting the bark, but, as with all Ainu costume, the design, weaving, sewing, and decorating were done by women for their own families. This attush robe has uniformly wide sleeves, a trait that shows a similarity to and probable influence of the Japanese kimono; by contrast, the sleeves of the cotton robe also shown here taper from the armpit to the wrist.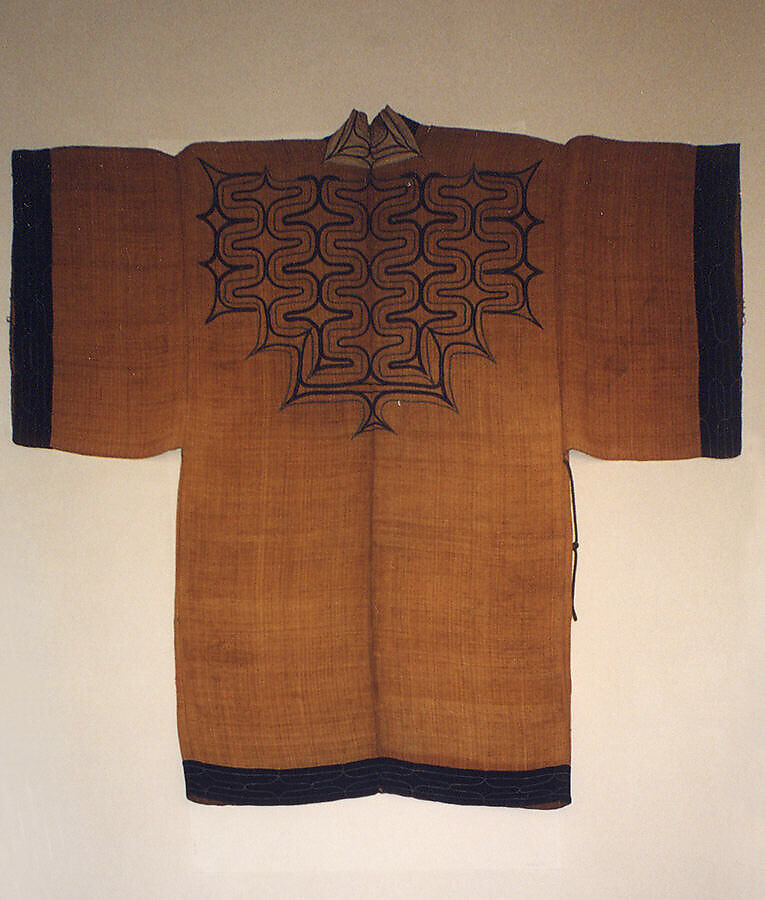 This artwork is meant to be viewed from right to left. Scroll left to view more.