Stacked Food Box (Jūbako) with Taro Plants and Chrysanthemums
Shibata Zeshin Japanese

Not on view
This food box was designed for a celebratory meal, such as New Year's feast. It comes with two lids so that the boxes can be easily separated into two sets. The decorative, modern design consists of taro plants (satoimo) and chrysanthemum flowers.

Shibata Zeshin was renowned for both his lacquer works and paintings. Because he started his career in the Edo period and worked through the early Meiji period, he crossed not only the boundaries of various media but also transmitted Edo-period techniques and design sensibilities to modern lacquer artists. Zeshin was trained by Koma Kansai II (1767–1835), a prominent member of the Koma family of maki-e artists, and studied with Shijō-school painters. His interest in sketching from nature reflected in his detailed compositions of natural themes.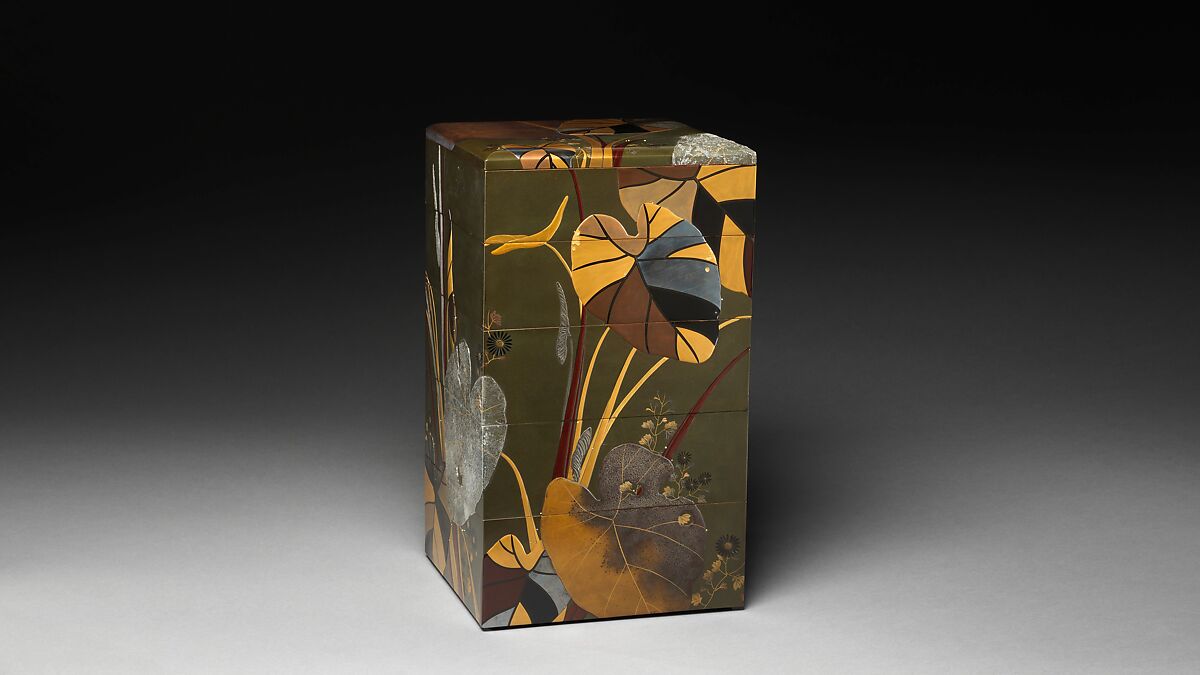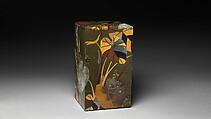 This artwork is meant to be viewed from right to left. Scroll left to view more.