Libation Dish Depicting Ka-Arms Presenting an Ankh-Sign
Early Dynastic Period
On view at The Met Fifth Avenue in Gallery 101
This masterpiece of Early Dynastic stone carving has the shape of two intricately linked hieroglyphs. The two bent arms that frame three sides of the dish are read "ka," the word for "spirit" in ancient Egyptian. The loop and knot are read "ankh," meaning "life," or "to live." The combination could be interpreted as the phrase "life to thy spirit" or as the name of a person, Ankh-ka. The dish was undoubtedly used to pour a purifying liquid, probably water, that would take on the magical significance of the hieroglyphs.
#3230. Libation Dish Depicting Ka-Arms Presenting an Ankh-Sign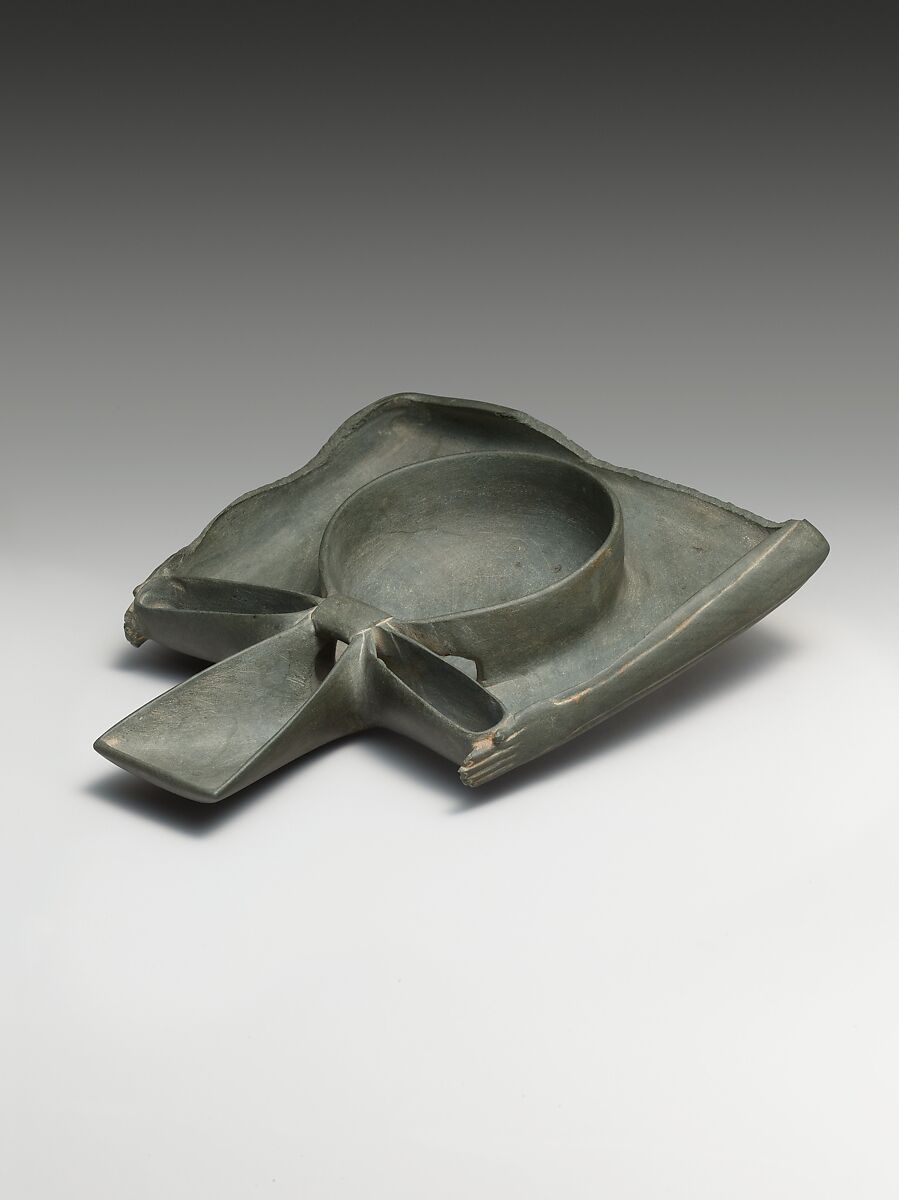 This artwork is meant to be viewed from right to left. Scroll left to view more.