Fragmentary Face of King Khafre
Old Kingdom
On view at The Met Fifth Avenue in Gallery 103
Khafre was the son of Khufu, builder of the Great Pyramid. He built his own pyramid, the Second Pyramid, at Giza just to the south of his father's. Khafre's pyramid complex included a mortuary temple on the east side of the pyramid which was connected by a long causeway to a valley temple. To the north and northwest of the valley temple he constructed the Harmakhis Temple and the Great Sphinx.

Many statues and fragments of astonishing quality and in a spectrum of fine stones were recovered from these temples or in their vicinity. This fragment was found at Giza and entered the MacGregor collection; its similarity to the faces of statues of the king from his temples and the traces of a royal beard on the chin identify it as a portrait of Khafre. The surface and warmth of the stone and the sensitive indication of fine muscles around the nose and particularly around the mouth are remarkable.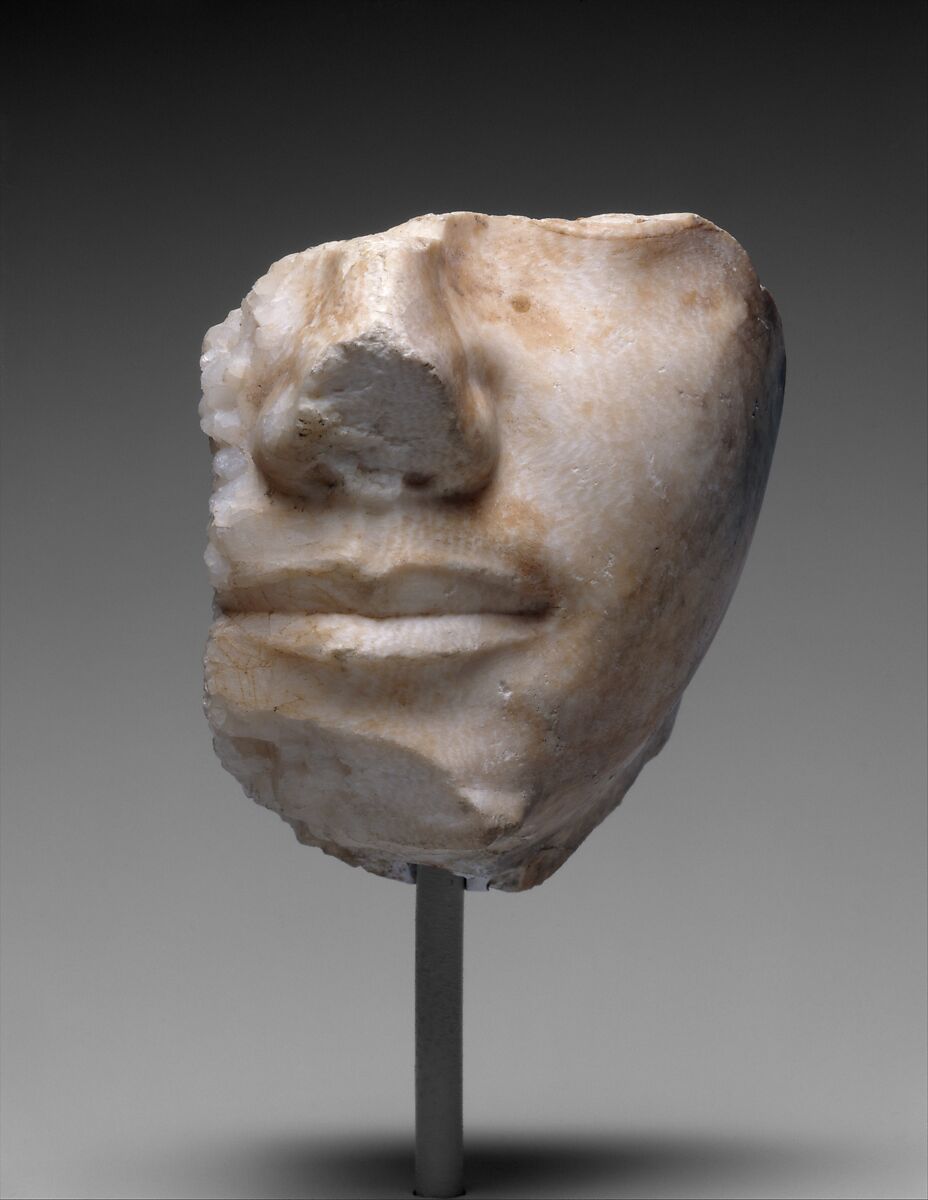 This artwork is meant to be viewed from right to left. Scroll left to view more.