Otter statue
Late Period or Ptolemaic Period
On view at The Met Fifth Avenue in Gallery 134
During the Late Period and Ptolemaic times otters were represented in bronze statuettes such as this one, standing, forepaws raised, atop small bronze boxes. The pose of raised paws signifies the otter's adoration of the sun god when he rises in the morning.

In myth otters were attached to the goddess of Lower Egypt Wadjet, whose cult was centered in Buto, in the northern Delta.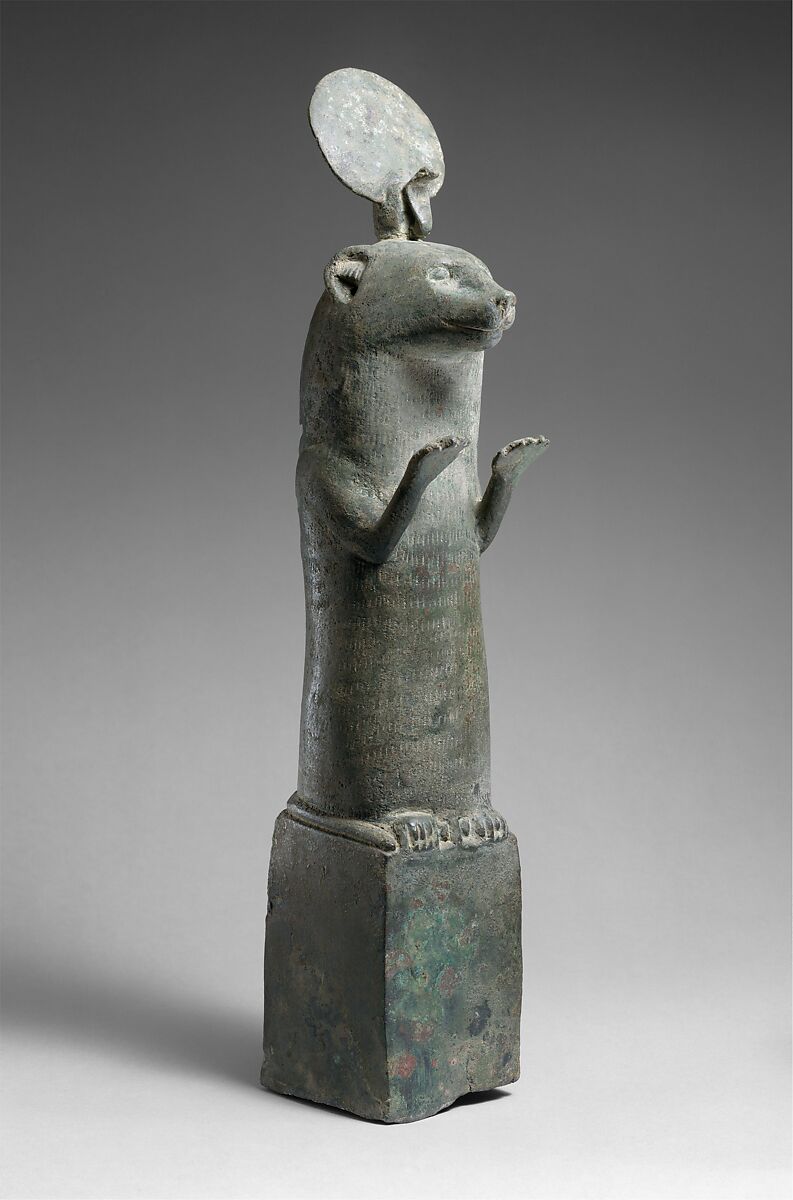 This artwork is meant to be viewed from right to left. Scroll left to view more.