Relief showing procession of offering bearers
Middle Kingdom
On view at The Met Fifth Avenue in Gallery 110
Senwosret I's pyramid temple at Lisht South culminated in an offering chamber that was dominated by depictions of offering bearers, piled offerings, the king seated before an offering table, and an offering list. Offering chambers appeared in royal monuments beginning in the Fifth Dynasty of the Old Kingdom, but they are also found earlier in chapels dedicated to nonroyal individuals, indicating that the divine king was believed to have some of the same needs as ordinary deceased mortals. At the west end of the room, directly in front of the pyramid, was a large false door that magically allowed the king's spirit, housed beneath the pyramid, to enter the chamber so that he could partake of the offerings.

These heavily laden offering bearers are from the end of a procession of men bearing offerings to the king. They are both high officials; their titles are inscribed above them. The one at the right, who carries papyrus and lotus flowers and birds in a cage, is a "high official, district administrator of Dep [Buto]"; the one at the left, who brings a platter of fruit and cooked poultry, is an "acquaintance of the palace." Another "district administrator," now lost, was once at the very right. The figures come from the east end of the south wall of the chamber; the block border behind the second figure marks the edge of the door frame.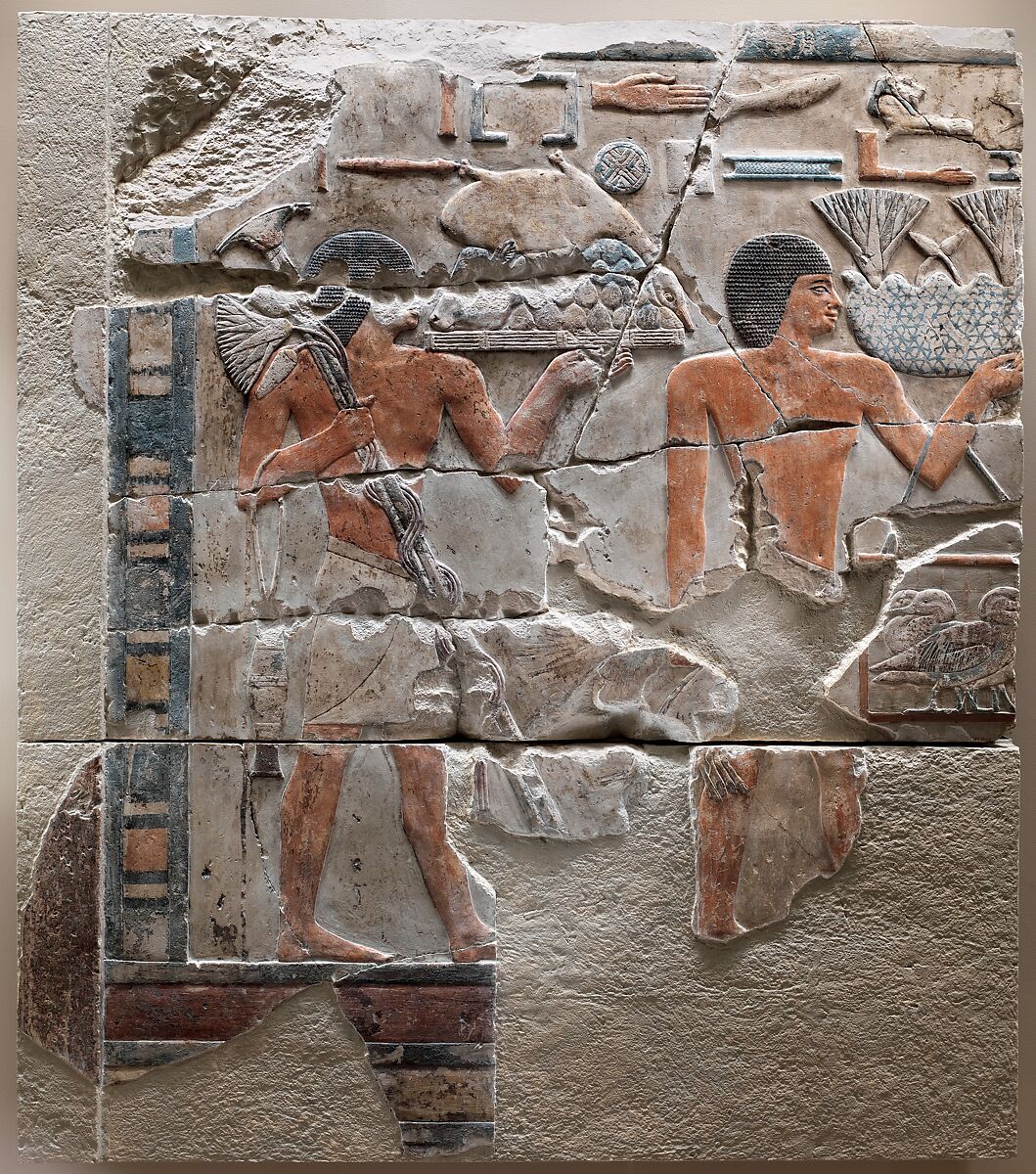 This artwork is meant to be viewed from right to left. Scroll left to view more.