Inner anthropoid coffin of Hapiankhtifi
Middle Kingdom
On view at The Met Fifth Avenue in Gallery 112
This mummiform coffin was found nested inside two larger rectangular coffins (see 12.183.11a and 12.183.11b). Inside was the mummy of an middle-aged man, now in the Peabody Museum at Harvard. It is made of wood covered with linen to which was applied a thick coat of black pitch. Both the gilded face and tripartite wig, which was overlaid with rows of black faience inlays, identify the deceased as divine. The long trapezoidal beard is of a type previously reserved for royalty, and the extensive broad collar is modeled in stucco that has been painted red, green, and black with stripes of gold foil between the rows.

Developed during the Middle Kingdom, as an extension of the funerary mask, the mummiform coffin represents a new type of receptacle for the body. It would have been placed on its side so that it could look out of the wedjat eyes painted on both of the rectangular coffins in which it was enclosed.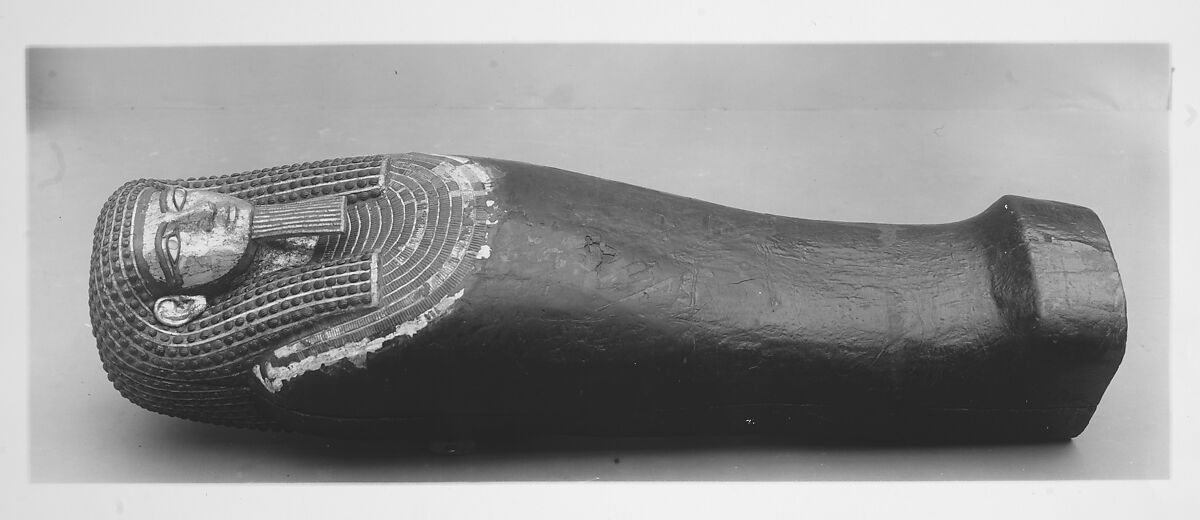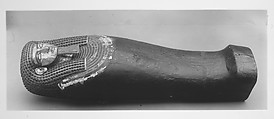 This artwork is meant to be viewed from right to left. Scroll left to view more.