Outer coffin of Hapiankhtifi
Middle Kingdom
On view at The Met Fifth Avenue in Gallery 112
The large outer coffin belonging to the steward Hapiankhtifi was found in a pit tomb at Meir. Inside were nested two smaller coffins, one rectangular and the second anthropoid (see 12.183.11b and c.1-.2).

The exterior of the outer coffin is decorated with a horizontal band of inscription around the top of the box, and with vertical bands at regular intervals around the sides; the lid is also adorned with long bands of text. These contain offering and mortuary prayers designed to ensure Hapiankhtifi's successful transition to the afterlife and his eternal existence there. A pair of wedjat eyes has been painted at the head end of one of the long sides, so that the mummy, placed on its side within the nest of coffins, could see out. Between the bands of inscription are representations of niches, brightly painted to resemble textiles. These echo the "palace facade" seen on earlier coffins and sarcophagi (see 12.187.54), and reinforce an identification of the coffin as both a dwelling and divine space for the deceased.

A long frieze of objects has been painted around the interior of the box; the items represented include jewelry, weapons, and numerous amuletic and ceremonial objects. Added to this are hundreds of columns of text in hieratic (a more cursive form of writing), spells from a corpus known as the Coffin Texts. The object frieze and the spells were meant, like the bands of inscription, to guide Hapiankhtifi to the afterlife and sustain him there forever.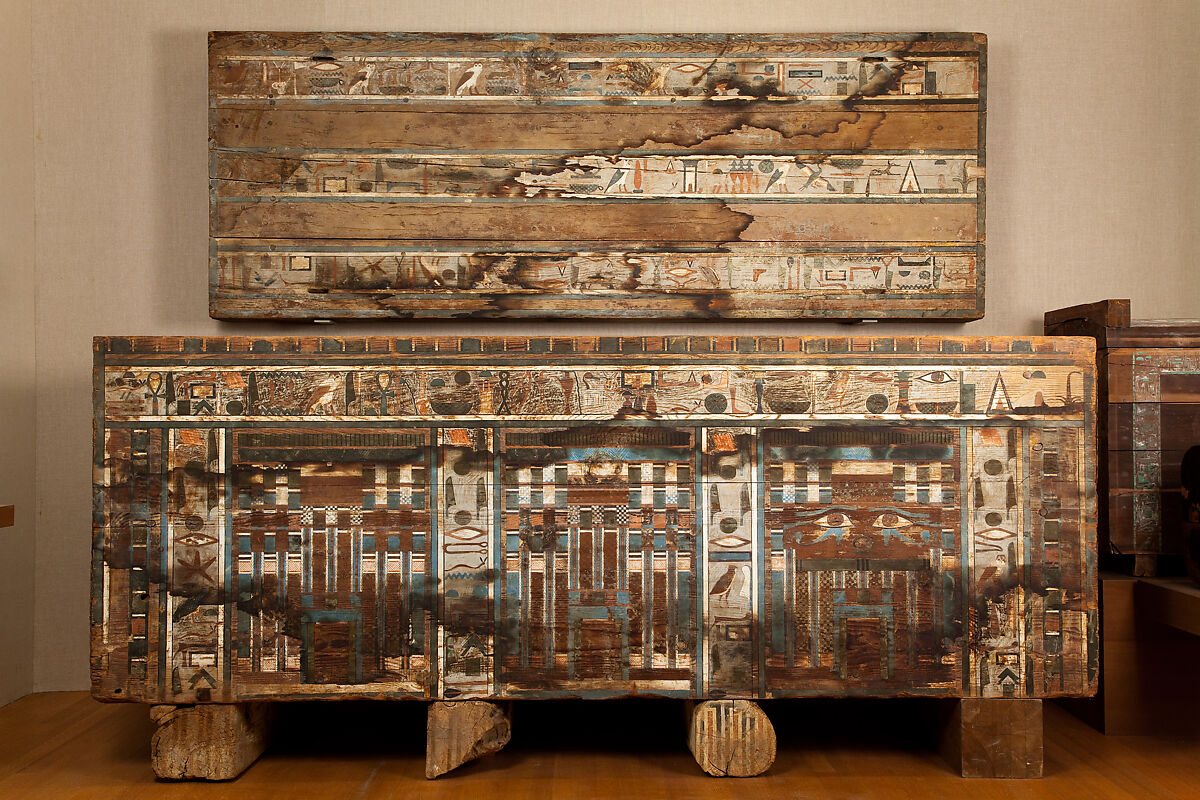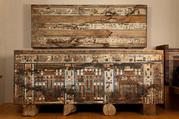 This artwork is meant to be viewed from right to left. Scroll left to view more.